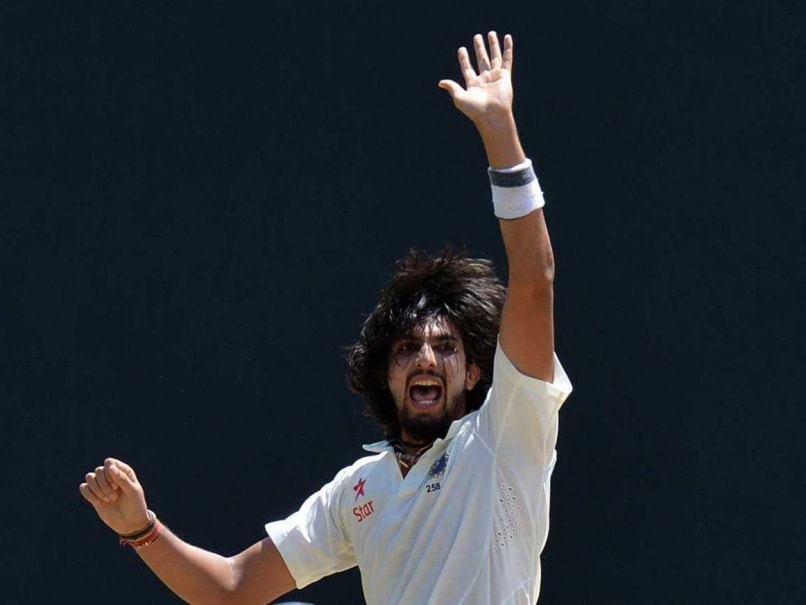 A lot has been said about Ishant's long hair, since he made his debut in 2007 against South Africa.
© AFP
Indian speedster Ishant Sharma is famous for two things -- his long hair and off late for making funny faces while bowling. A lot has been said about his long hair, since he made his debut in 2007 against South Africa. But few know that he had this knack for long hair right from his schooldays and once in a while got in trouble too for that. Recently, in an episode of the cricket show, 'What the Duck', the lanky pacer revealed an interesting story of him getting punished by the vice-principal of his school for sporting long hair.
"Right from the beginning, I was fond of having long hair. There have been many incidents with this hairstyle. Once when I was in school, I had already played Under-19 cricket by then, my vice-principal asked the students with long hair to step forward but I was quietly standing behind. Even then I used to be the tallest of all," Ishant said a recent edition of the show.
One being asked about the punishment, Ishant laughed and said: "So he (the vice-principal) gripped my hair and dragged me to the assembly. Obviously, it's embarrassing that you're playing for India Under-19 and still, vice-principal drags you. Throwing you out! That too in the assembly. But even after so much of all this. I didn't cut my hair," Ishant said.
Ishant went on to share another incident that happened during an India Under-19 series, when then coach Lalchand Rajput scolded the Delhi lad for his hairstyle.
"It happened during Under-19 as well. Lalu (Lalchand Rajput) sir was our coach. So in New Zealand, he told me, 'Ishant, enough of your fashion here. You're not a model here, you must cut your hair. Otherwise, you'll have to pay $100 match fee.' I told him to take the fine but I wouldn't cut my hair."
Ishant, a veteran of 77 Tests with 218 wickets, and his hair will see action once again in the upcoming Test series in Sri Lanka starting on Wednesday at Galle.