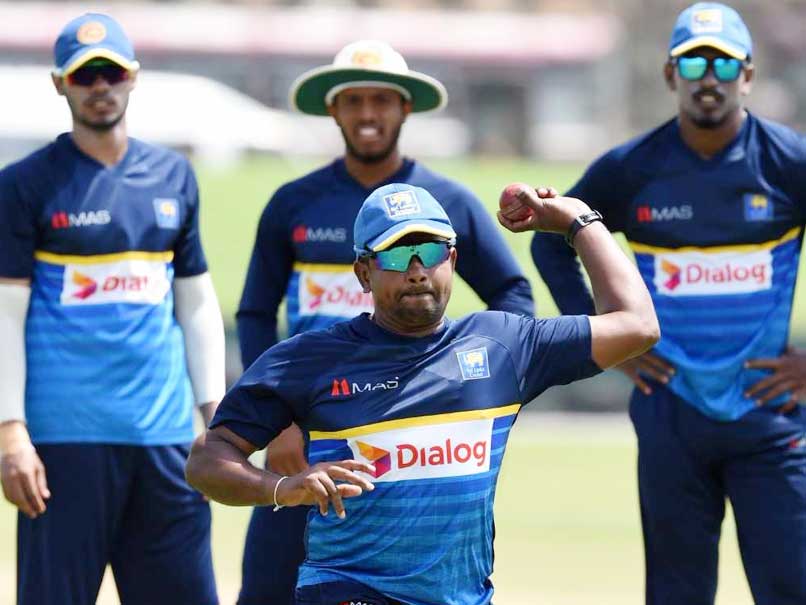 Sri Lanka had beaten India by 63 runs in the first Test at Galle in 2015.
© AFP
When India toured Sri Lanka in 2015, Rangana Herath was the star performer with seven wickets which helped the islanders beat Virat Kohli's side in the opening Test at Galle. Two years down the line, Kohli-led India will again open their long tour with a Test at Galle on Wednesday with Herath as opposition captain. Ahead of the first Test, Sri Lanka's stand-in captain Herath says his team will have to start well to have a chance against world No.1 team in the three-match Test series.
"Whatever happened in the recent past doesn't count now. We're starting another new series. We need to start well, especially in the first game," Herath said.
"Even we have a game plan for each and every single Indian player," the Sri Lankan skipper said.
Sri Lanka had beaten India by 63 runs in the first Test at Galle in 2015. The visitors had collapsed to 112 while chasing 176, with Herath playing a key role in that win.
However, Virat Kohli's side bounced back in the next two matches and took the series 2-1.
Asked about his side's balance between pace and spin options, Herath said: "We need to look for home advantage. But at the same time, we'll have to look at different abilities of both teams. We select the team on that basis.
"So far, we have played with more spinners but we're playing against the world's number one team. So we have a responsibility (to judge the situation accordingly)," he said.
The hosts will be missing their regular Test skipper Dinesh Chandimal who has been ruled out of with pneumonia.
"It's a big loss for us. As a captain or as a player, Dinesh Chandimal gives his 100 percent to the team. We miss him but I am sure he will come back for either the second Test or in the third Test," said Herath.
(With PTI inputs)