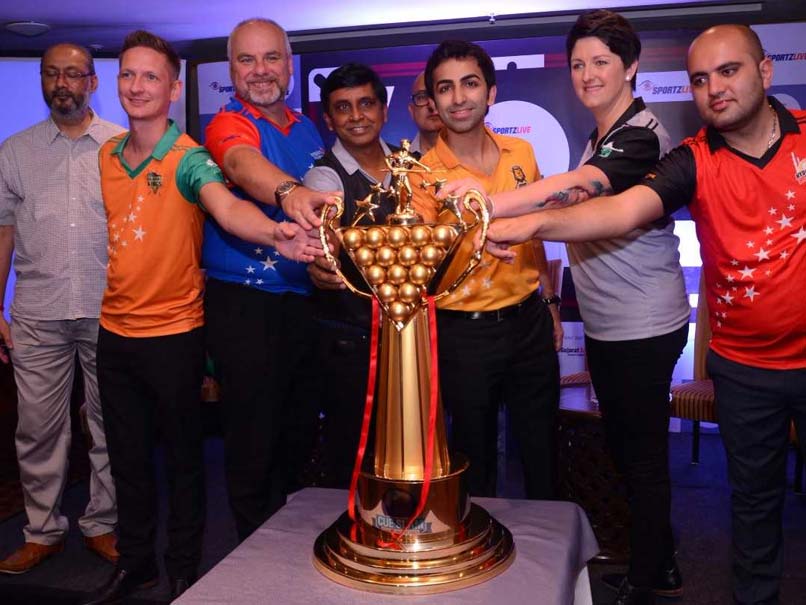 The inaugural edition of the Indian Cue Masters League starts in Ahmedabad on Saturday.
The curtain goes up on the inaugural edition of the Indian Cue Masters League in Ahmedabad on Saturday with top players from India and international stars squaring up against each other for Rs 50 lakh cash prize. The opening tie of the tournament on Saturday will see India's billiards and snooker star Pankaj Advani, playing for the Chennai Strikers, face Gujarat Kings' Welsh import Andrew Pagett. Delhi Dons take on Bengaluru Buddies in the day's other encounter.
"We have a great team and are confident of going all the way," Pagett said, referring to the Indian stalwarts in his corner -- former Asian snooker champion Alok Kumar, Brijesh Damani and Sourav Kothari. 
The presence of three-time European Ladies Team champion Daria Sirotina from Russia makes it a truly formidable combination.
"We have experience and youth on our side. We will take some beating," Advani, a 16-time world champion, said. "The skill of veteran Dharminder Lilly and Faisal Khan and the energy of Vidya Pillai and Pandu Rangaiah makes it a perfect mix," he added.
The seven-day league will see five teams -- Delhi Dons, Bengaluru Buddies and Hyderabad Hustlers being the other three -- fight it out in an enthralling round robin cum knockout format. Each tie will have three 6-Red snooker and two 9-Ball pool matches. Each team boasts of five players (1 icon player, 1 female player and 3 men players, with the stipulation that at least three of them are Indians).
"Cue Slam is a great step forward," added Pagett. "It will take the sport to the masses and I am glad to be a part of the home team.".
"India has been waiting for a League like this. I am happy to see that it is taking off, that too with so many top players in fray," Pankaj remarked.
The opening day's second tie between Bengaluru and Delhi is expected to be equally fascinating. Bengaluru Buddies have roped in one of the biggest names in the sport, Darren Morgan. The Welshman is the team's icon player and will be joined by Anastasia Nechaeva from Russia and the Indian trio of Laxman Rawat, Varun Madan and Sandeep Gulati.
Delhi Dons, on the other hand, will be captained by six-time World Snooker and seven-time European Champion Kelly Fisher.