Story Progress
Back to home
India's First Sports Museum Opens in Kolkata
A first of its kind sports meseum was inaugurated in Kolkata by stalwarts like Sourav Ganguly and Sachin Tendulkar among others.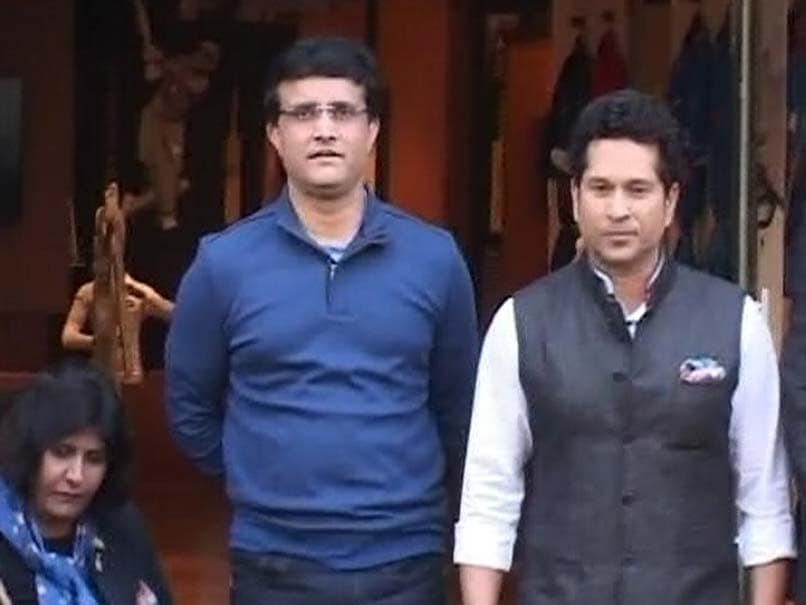 Deepa Malik (L), Sourav Ganguly (C) and Sachin Tendulkar (R) opened India's first sports museum.
© NDTV
Highlights
India's first sports museum opened to public on Sunday

The museum was inaugurated in Kolkata

Sourav Ganguly, Sachin Tendulkar among others inaugurated the museum
Sports fans in India are in for a treat as Fanattic Sports Museum opened to the public in Kolkata on Sunday. Perhaps the first of its kind venture in the country, the museum will display memorabilia from cricket, hockey, football and the Olympics and Paralympics. Inaugurated by stalwarts -- cricketers Sourav Ganguly and Sachin Tendulkar, Olympic gold winning shooter Abhinav Bindra, shot put athlete Deepa Malik and javelin thrower Devendra Jhajharia -- the museum boasts on an impressive collection painstakingly gathered by cricket historian Boria Majumdar for over 25 years.
Tendulkar praised the effort by saying that he has been to the Bradman Museum and Lord's but those places are only about cricket, but this place includes all sports and that is interesting.
"People should take up sports more seriously to keep fit and the museum will do its bit to inspire youngsters to take up sports as they see these memorabilia from moments of history on display," said the little master.
Chairman of the Ambuja Neotia Group, Harshvardhan Neotia, under whose aegis the project took shape said, "Boria, with his infectious passion for sports, was living a dream and I was keen to help him turn it into reality which generations can see, enjoy and feel inspired."
What's even better news for visitors is that the museum is already stitching together a partnership with the National Football Museum in England and their displays will also be housed at the museum for a short while, soon.
Jhajharia, whose Rio Paralympics jersey is also on display said, "The entire sports history of India is present in the museum. Memories of top players are present here and it will inspire young people take up sports."
Olympic gold medallist Bindra, who donated two of his artefacts to the museum, said, "I spent a lot of time at the Olympic Museum in Lausanne and when I entered the museum the place just took me beach to Lausanne."
Malik, whose medal winning jersey is also on display, said coming back to Kolkata is a pleasure as it was in this city that she started sports at the Kendriya Vidyalaya at Fort William.
"Putting Paralympic sports at par with sports is an honour for all of us. History always needs to be recreated and how will we recreate history if people don't know it," Deepa Malik said.
Ticket prices for the museum will be Rs.100 and Rs.50 for students. It will be opened for public viewing on all days except Monday.
Topics mentioned in this article