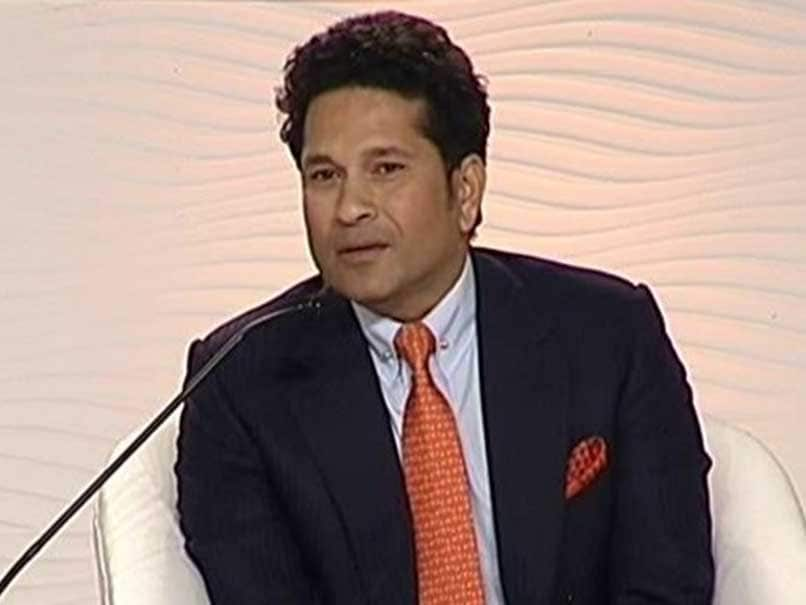 Sachin Tendulkar thanked PM Modi for giving his example to students
© NDTV
Cricket legend Sachin Tendulkar on Sunday thanked PM Modi for mentioning him in his 'Mann ki Baat' speech, giving example to the students to compete with oneself and not with others. PM Modi cited Tendulkar's reference in the broadcast aimed at students preparing for the upcoming board exams. In response to the speech, Tendulkar stressed that preparation is the key for everyone, be it a student or a player. He tweeted, "Thank you @PMOIndia for the mention. Preparation is key for everyone... be it a student or a player. Focus makes the challenge less daunting."
"Look at the life of @sachin_rt. He kept challenging himself and bettered his own records. That is what is inspiring," the Prime Minister later tweeted.
PM Modi asked students to choose 'anuspardha' (competing with self) over 'pratispardha' (competing with others) as he gave Tendulkar's example saying he kept challenging himself and bettered his records.
Earlier, Tendulkar had heaped a praise on Indian team's fielding and said that the team was now one of the best fielding sides in the world. Talking about the importance of fitness in sports in today's world and the advanced fitness regime that the cricketers follow now, the former batting superstar said the way the present Indian cricket team fields, is a "joy to watch".
He also pointed out that for fielding well, both mind and body need to be sync to achive the goal. "It is one thing to be mentally attacking but the fact that you also make your body to go to that dimension where your mind goes and that is only possible when you are fit, when you practice.
"Nothing happens without practice. The team has to be practising hard and also conscious of their fitness," he said.
Highlighting the importance of fitness in his own life, Tendulkar pointed out the necessity of adopting a "different lifestyle" for the present generation to stay fit and healthy.