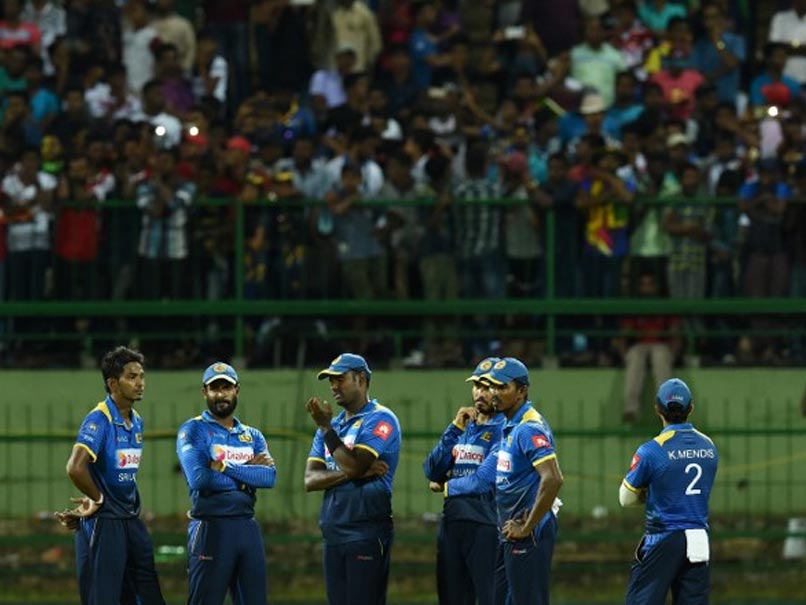 The Sri Lanka team was stranded at the airport for four hours.
© AFP
After beating hosts India by seven wickets in the opening game of three-match One-Day International (ODI) series, Sri Lanka are high on confidence as they aim to seal the series at Mohali. However, inclement weather conditions continues to haunt the visiting Lankan Lions as heavy rains left them stranded at the Dharamsala airport for about four hours. On the other hand, the Indian team reached Mohali on schedule time even as Sri Lanka's chartered plane could not take off for Mohali on Monday morning. Media in-charge of the Himachal Pradesh Cricket Association, Mohit Sood, said that the visiting team could not take off for Mohali and decided to head back to the team hotel.
"While the Indian team reached Mohali on time, incessant rain and bad weather left Sri Lanka stranded at the airport for about four hours. The team then decided to head back to the team hotel and is likely to fly out tomorrow," read an official statement.
"This is the first time a team has been stuck here. There have been delays earlier but it has never happened that the planes have not been able to land or take off," said Sood.
He said that the Sri Lankan team was not willing to travel by road at night.
"We had a discussion with the team management and they decided to stay back. But if the weather doesn't clear up on Tuesday then the only option left will be to take the road," Sood added.
The local MeT office has predicted heavy rain over the next 48 hours in and around Dharamsala.
However, this is not the first time that the Lankan team, in the current series, have been troubled by the Indian weather. In the third and the final test of the three-match Test series at Feroz Shah Kotla, New Delhi, which India won 1-0, the visitors had put on pollution masks to counter the heavy smog.
Sri Lanka were not the only team that was affected as Indian pacer, Mohammed Shami also vomitted while on the field due to increased level of pollution.
Following the Test debacle, the International Cricket Council (ICC) had said in a statement that the Delhi Test will be under scanner.
"ICC has noted the conditions in which the Delhi Test was played and has already requested the issue is considered by the medical committee for guidance should the situation arise in future," ICC said in a statement.
(With PTI inputs)