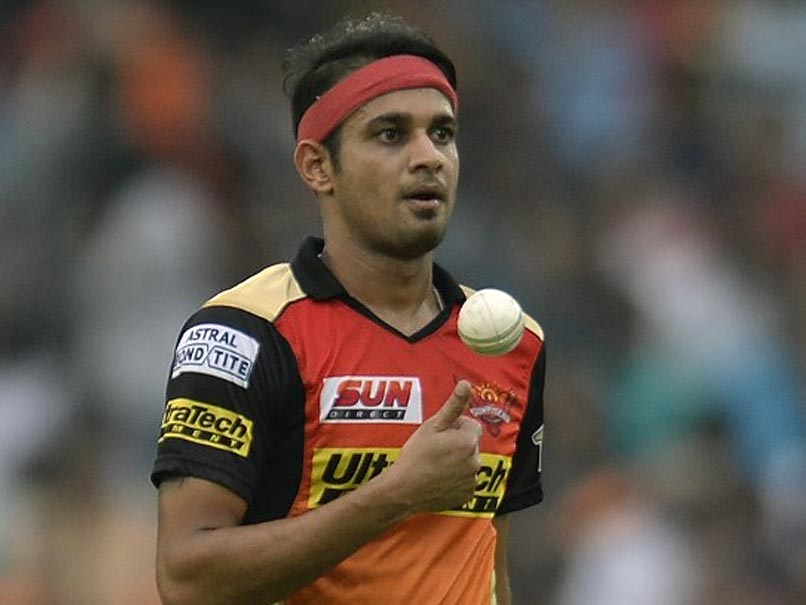 Siddarth Kaul has impressed in the IPL, taking 22 wickets in 21 matches.
© AFP
Siddarth Kaul was a surprise addition to the India squad for the One-Day International series against Sri Lanka, starting on Sunday. In recent times, the Indian pace department has improved significantly. Jasprit Bumrah and Bhuvneshwar Kumar have been highly impressive and are arguably the two best death bowlers in the world currently. Add to that Mohammed Shami and Umesh Yadav, and India are spoilt for choice when it comes to fast bowling but Kaul is not in the least worried about the stiff competition he faces to get into the playing XI.
Rather than fretting over the competition in the team, Kaul said he is going to stick with the mindset that helped him at the domestic level.
"I am not thinking too much about that (the competition). It is an honour to be picked for India, a dream come true. I am going into the series with a mindset that helped me do well in domestic cricket, IPL and India. I am ready to do what the team demands from me," Kaul told reporters on Friday.
"I got silent when I was told about the selection. I just kept running and bowling, did not know what was happening around me. I feel blessed that I have got this call-up," said Kaul.
When asked about how he felt on his first day in the Indian team dressing room, Kaul said: "It is a great feeling I can't describe what it is. Thank you for calling me to this media interaction.
Kaul, who was part of the Virat Kohli led U-19 squad which won the 2008 World Cup, feels he has come a long way since his junior days and attributes his national call-up to the hard yards put in domestic cricket.
"I have been picked in the IPL, India A and I have performed well. The experience in domestic cricket in the last five years also helped my bowling, taught me how to bowl in certain circumstances. It has helped in my growth," said Kaul. From U-19 to being picked for India, how has the journey been?
He replied: "I love this game and I am passionate about it. I have to keep going. I know fitness is most important in international cricket and I working on that," Kaul added.
(WIth PTI Inputs)