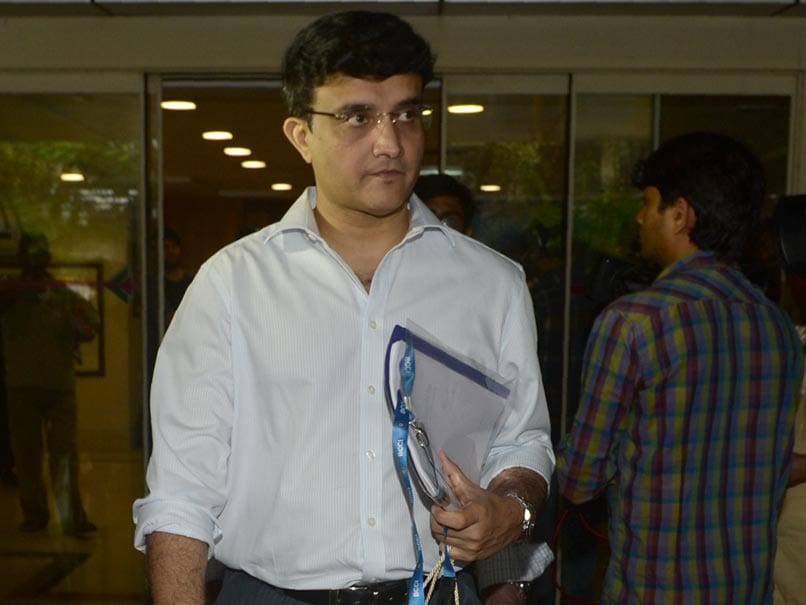 Sourav Ganguly was not too happy with the attitude of Sri Lanka's players.
© AFP
Former India captain Sourav Ganguly came down hard on the Sri Lankan cricket team after they complained about air quality at Delhi's Feroz Shah Kotla on Day 2 of the 3rd Test. Ganguly raised questions over the attitude of the Lankan players after their complaints led to play being stopped on multiple occasions. "It's just that, the mask was on when they were fielding and no mask when they were batting, it has forced me to ask this question whether the Sri Lankan attitude was right or not," Ganguly said. Sri Lankan fielders on Sunday complained of health issues and the umpires consulted the match referee and team doctors. Play resumed but Sri Lanka protested again, with the visitors soon short on fielders as pacemen Lahiru Gamage and Suranga Lakmal returned to the pavilion.
Ganguly, who is now part of BCCI's Cricket Advisory Committee and President of the Cricket Association of Bengal, said the events of the day had left him a bit worried.
"When they (Sri Lanka) came out to bat, I didn't see any mask on all of those five batsmen who were at the crease. Nobody had the mask and if you look at the pavilion they were sitting in, there was no mask either. So, I don't know how everything changed in such a quick time. If Gamage and Lakmal were running it with a mask, even Angelo Mathews was running for ones and twos. It's the same thing. What surprised me is that they never complained, wore the mask or made a show of it. That's the worrying bit and I hope the intentions were not bad," Ganguly told India Today.
Sri Lanka captain Dinesh Chandimal on Monday appeared to be struggling due to pollution as he signalled to the dressing room to suggest he was feeling uneasy. Sri Lanka's physio was out on the field to assess the situation, leading to a brief halt in play. The right-hander, however, continued to bat on and score his 10th Test ton.
The National Green Tribunal (NGT) slammed authorities for hosting the Test in Delhi despite poor air quality - 18 times higher than the level considered safe.