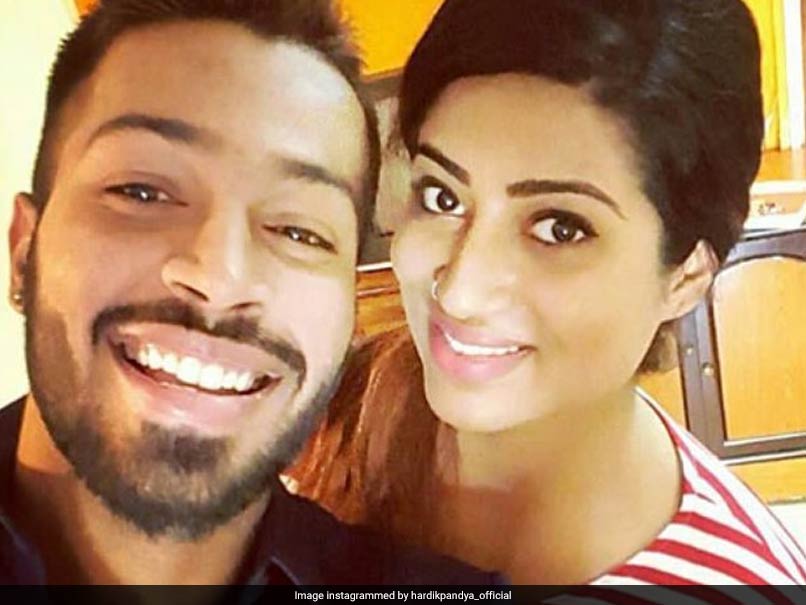 Hardik Pandya's brilliant answer regarding the photo was an instant hit on Twitter.
© Instagram
Indian cricketer Hardik Pandya took to Twitter to clear the air about the 'mystery girl' in a photo that has gone viral on social media. Pandya replying to a tweet from a news website that featured the story, wrote: "Mystery solved! That's my sister". Pandya has been scintillating form on the cricket field with his brilliant performances against Australia in the ODI series, earning him the 'Man of the Series' award and it seems he has taken his on-field prowess off the field as well. Pandya's brilliant answer was a smashing hit on Twitter with fans thoroughly enjoying the Indian cricketer's banter.
The image of Pandya with his sister was put out by a Instagram fan account, going by the name of 'hardikpandya_official'.
At the time of writing this article, Pandya's reply had garnered over 3,400 'Retweets' and close to 11,200 'Likes'.
Mystery solved! That's my sister

— hardik pandya (@hardikpandya7) October 2, 2017
Fans just couldn't hold back their laughter and praised the India all-rounder for his tweet.
reporters ki 2-4 din ki masala news ki waat lag gai...

— Akash Kasote (@iAkash_kasote) October 2, 2017
One of your best shot this is

— EngiNerd. (@mainbhiengineer) October 2, 2017
bichare news walo ka popat kar diya

— Ash | Viratian (@silver18ash) October 2, 2017
Yeh laga chakka

— ex-secular (@ExSecular) October 2, 2017
Savage ho boss

— Shreya (@ShreyaSlays_) October 2, 2017
Hahahaha #KungFuPandya abhi revel nhi karnaa chaiye tha
Sabhi reporters or news channels ki TRP gira di
Unki masala news ki waat lag gyi

— Archie Agarwal(@_rchi_2504) October 2, 2017
Only last month, Pandya had to give another clarification after being linked to Bollywood actress Parineeti Chopra.
A Twitter conversation between Indian cricketer Pandya and Parineeti led to widespread speculation that the two were dating. However, the India all-rounder poured oil on troubled waters by saying he "doesn't even know her properly" and "have never spoken before".
Pandya's on-field stock has been on the upward curve and he received high praise from Team India skipper Virat Kohli for his brilliant performances in the ODI series against the Aussie
Pandya scored 222 runs and also picked up six wickets in the series.
In the first ODI of the series against Australia in Chennai, Pandya not only revived India's innings after being reduced to 87/5, but also took the team to a competitive total of 281/7 in 50 overs. He used the long handle to good effect and smashed the Aussie bowlers all over the park. He finished with 83 off just 66 balls including 5 huge sixes.
The right-handed hard hitter was promoted to No.4 in the third ODI at Indore and he made full use of the opportunity by scoring 78 off just 72 balls and helped India chase down the 294-run target with ease. The 23-year-old was again sent at the same position in the fourth match at Bengaluru and he smashed 41 again in just 40 balls.