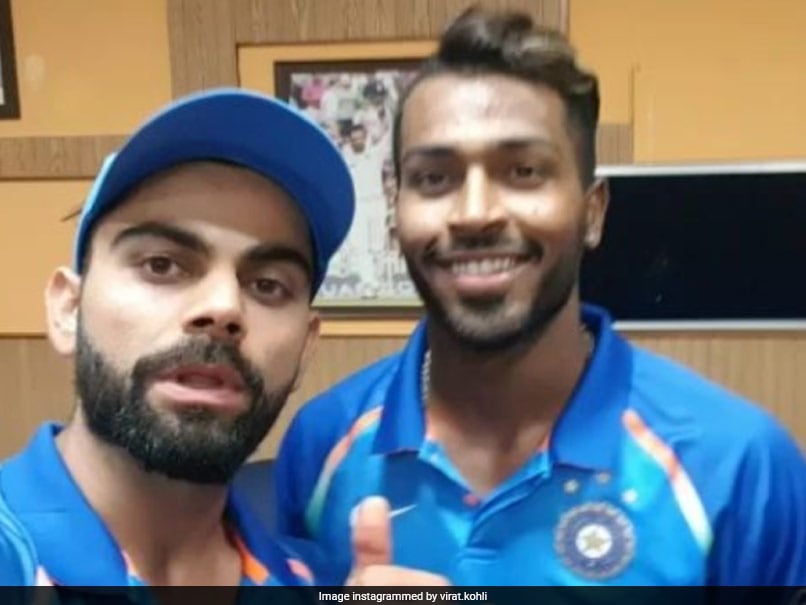 Kohli described Pandya has Indian cricket's 'biggest asset'.
© Instagram
India captain Virat Kohli said man-of-the-series Hardik Pandya has emerged as the "biggest asset" for the team after the hosts registered a comprehensive win in the 5th ODI against Australia in Nagpur on Sunday. Kohli applauded the all-rounder, who scored 222 runs and picked up six wickets, in his post-match comments. "Hardik Pandya is the biggest asset (from the series). Selection dilemma is always a good headache for me as a captain because its always better to have plenty to pick from and take the best 11 possible," the skipper said.
After leading the team to their sixth consecutive bilateral series win, Kohli said he was satisfied with the overall performance of the team.
"I thought it was a really convincing series win. We've ticked all the boxes. We have been put under pressure, and we have come back four times to win four games. Lots of positives to come out of this series," Kohli said.
Asked about how difficult it is to keep the team motivated for an inconsequential game, Kohli said: "The management has played a role in that as well. I think it's become second nature to the players (to keep themselves motivated despite already winning the series)."
Player-of-the-tournament Pandya said there is a long way for him to go and there is always scope for improvement for a cricketer in his career.
We got many reasons to smile & so does India. Proud feeling! ???? pic.twitter.com/ymp6JW7MiA

— hardik pandya (@hardikpandya7) October 1, 2017
"There's always scope of improvement in everything I do. I always believe I can improve day by day. Working hard on my fitness, to be fit for every game, because it's not easy to do both skills," he said.
"The situation I batted this time was different from what I've been used to, so I've learned a lot, and a pleasure playing against Australia."
(With inputs from PTI)