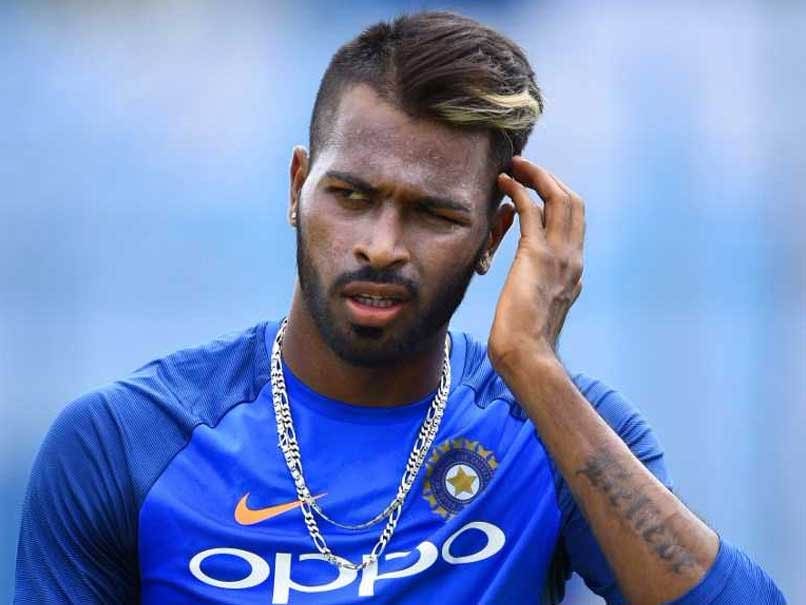 Hardik Pandya has cleared the air after being linked to Bollywood star Parineeti Chopra.
© AFP
A Twitter conversation between Indian cricketer Hardik Pandya and Bollywood star Parineeti Chopra led to widespread speculation that the two were dating. However, the India all-rounder has cleared the air and said that he "doesn't even know her properly" and "have never spoken before". Pandya's reply to actor Parineeti Chopra's tweet gained a lot of traction on social media. The nature of the exchange between the two fueled talks of a blossoming romance. While Parineeti's followers seemed excited, fans of Pandya asked him to focus on cricket for now.
At the time, the Mumbai Indians star was away on international duty with the Indian team touring Sri Lanka.
However, in an interview to Hindustan Times, Pandya cleared the air: "I didn't even do that. I was sleeping in the morning. I was in Sri Lanka and I got to know all this. I don't answer about my relationship, I don't answer who people link me with, and yeah, it doesn't bother me."
"I don't have any more to answer on this. The thing is I don't even know her properly... we have never spoken before and then I see this on Twitter that some love thing is starting and I was like where did this even come from?
"And then when I saw the reply... It was for a phone company and see that's how people create things. I'm pretty happy; I laugh these things off because I'm a pretty happy soul! I enjoy all this now," he added.
The Indian cricketer had received some flak on Twitter following his chat with the actor.
ladka heroine k upar lattu ho chuka hai. game pe dhyan de bhai.

— Liku Manahira (@LikuManahira) September 2, 2017
Bhai hardhik bhoat zaldi me hey Kay Abhi to bhoat fhemas hona baki hai ... apne game dhyan dena nahi to 2019 wc bhot door ki bat hai...

— @godgemanoj (@godgemanoj1) September 4, 2017
Playing par dhyan dijiye pandya g

— Niraj singh rajput (@Nirajsi90707289) September 4, 2017
Here is the Twitter exchange between Pandya and Parineeti that caused all the storm.
The perfect trip with the most amazing partner Love is in the air!!! pic.twitter.com/fN6BwarmFv

— Parineeti Chopra (@ParineetiChopra) September 1, 2017
@ParineetiChopra Can I guess?
I think this is a second Bollywood & Cricket link. :p
Great click by the way. https://t.co/vWh2LIvTwa

— hardik pandya (@hardikpandya7) September 2, 2017
@hardikpandya7 Hahaha. Maybe. Maybe not. All I can say is that the clue is in the pic itself!!!

— Parineeti Chopra (@ParineetiChopra) September 2, 2017
Pandya is widely regarded as among the most exciting cricketers in the world at the moment. After making a mark in limited-overs cricketer, Pandya scored his maiden Test ton in the recently concluded series against Sri Lanka.
The all-rounder will once again be called upon when India take on Australia at home with the limited overs series starting on September 17.