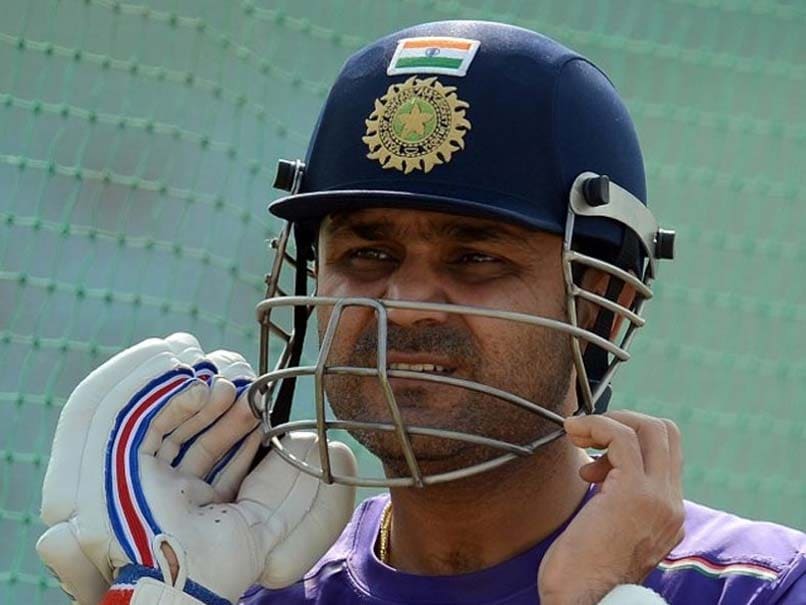 Latif had unleashed a tirade against Sehwag post India's loss to Sri Lanka in the Champions Trophy.
© AFP
Former Pakistan wicketkeeper and captain Rashid Latif had lashed out at India batting legend Virender Sehwag after India's big loss to Sri Lanka in the ICC Champions Trophy 2017. In a video message on Facebook, Latif made controversial statements against the former Indian opener and Team India. Latif's video message came after Sehwag's tweet, which came after India defeated Pakistan in the Champions Trophy opener. After India hammered Pakistan by 124 runs in their first Group B match at Edgbaston on June 4, Sehwag had taken to Twitter to congratulate the Virat Kohli-led India on the big win.
"Pote ke baad Bete. Koi baat nahi Beta, Well tried ! Congratulations Bharat !#BaapBaapHotaHai #INDvPAK," Sehwag had tweeted, referring to the big win in the practice match with Bangladesh and then the victory over Pakistan.
But it didn't go down too well with Latif.
Responding to Sehwag's tweet, Latif posted a video, which ran on Pakistan news channel Siasi Central, lashing out at the former India opener.
Sehwag, who is known for not holding himself back, decided to respond in a calm manner.
"A meaningful silence is always better than meaningless words," Sehwag wrote on his Twitter account.
In Sehwag's support, India batsman Manoj Tiwary posted a video from his Twitter account, lambasting Latif for his post.
Dis video message is 4 an idiot called Rashid Latif ( Former Pakistan wicketKeeper ) cont... pic.twitter.com/3dNICZQZ6Y

— Manoj Tiwary (@tiwarymanoj) June 11, 2017
Here's Tiwary's message for Latif:
"I generally don't upload videos but Rashid Latif's comments forced me to. He has tried to put down a legend like Virender Sehwag and it is a shameful act. So I was wondering what forced him to upload such a video.
"After thinking long I figured out that all he wants is his 60 seconds of fame - something which he doesn't get nowadays. The language in the video suggests he doesn't have courtesy and the decency to respect other players. He should realise that by posting such a video he has made a big mistake.
"You should go and check your record and then see Sehwag's record. It will help you understand whom you are talking about. But the problem is you cannot even understand those records as it is in English.
"You cannot even match Virender Sehwag's numbers. So tell a friend to translate Sehwag's record from English so that you understand how far behind you lag in terms of numbers. It will help you become aware of reality and then think ten times before taking such digs at legendary performers of the game.
Latif played 37 Tests and 166 ODIs, scoring 1381 and 1709 in his 11-year career in international cricket.