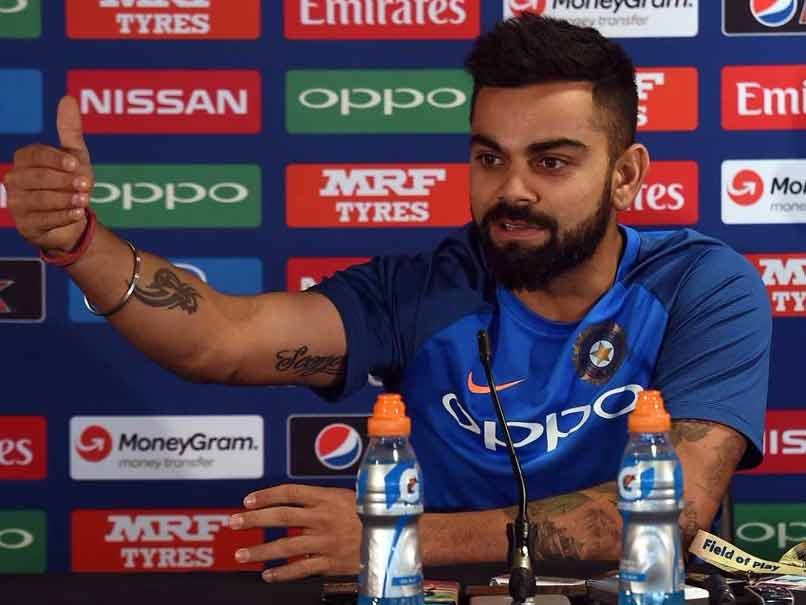 India skipper Virat Kohli at the press conference
© AFP
India skipper Virat Kohli addressed the media ahead of ICC Champions Trophy semi-final between India and Bangladesh.
Here are the highlights:
We gave a lot of people chances in the practice games. Everyone has done well. I think Ashwin was really good in the last match, said Virat Kohli.
Given an opportunity, everyone would like to finish games. Kedar and Hardik are playing well in the lower middle-order, said Virat Kohli.
Bangladesh have really improved as a team. They have taken huge strides in the last couple of years. You can never take any opposition lightly, said Virat Kohli.
Bangladesh are among the top 8 teams in the world. They have a lot of skilled cricketers. The other day they were outstanding when they chased the total down. They are a very competitive side, said Virat Kohli.
Our opposition can be anybody, We are not thinking about that, said Virat Kohli.
We are happy to reach the semi-finals. Credit goes to the players. We are good limited overs side, We have reached the semi-finals of the last 3 big tournaments, Hopefully, we will reach the finals, said Virat Kohli.
My thinking is always the same before big matches. My thinking does not change for any match. Once you are in a knockout stage, the team gets into a tough zone, said Virat Kohli.