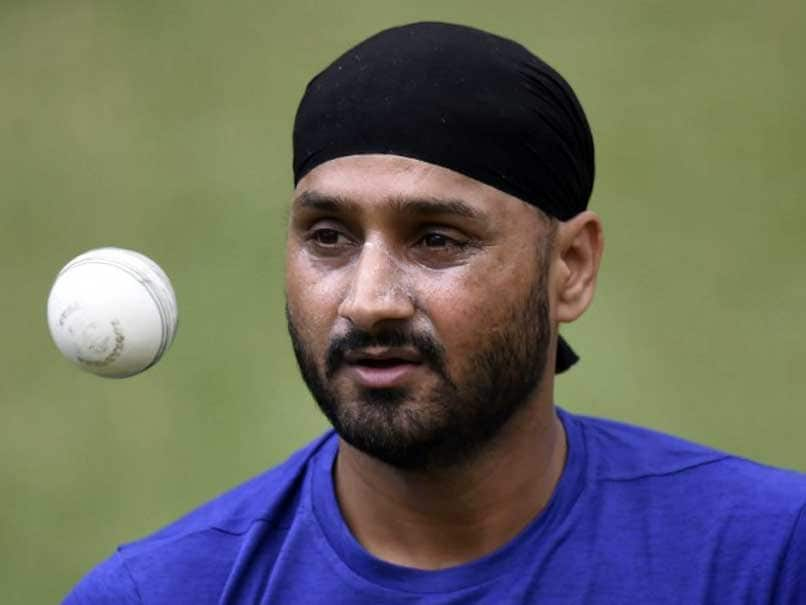 Harbhajan SIngh feels that India can defend the Champions Trophy
© AFP
India's frontline off-spinner Harbhajan Singh has been named one of the eight ambassadors for ICC Champions Trophy 2017. The tournament will commence from June 1 and will continue till June 18. Along with Harbhajan Singh, Pakistan's Shahid Afridi, Bangladesh's Habibul Bashar, Ian Bell (England), Shane Bond (New Zealand), Mike Hussey (Australia), Kumar Sangakkara (Sri Lanka) and Graeme Smith (South Africa) were named ambassadors for the tournament. Harbhajan was a member of the team that jointly won the Champion Trophy 2002 with Sri Lanka.
Commenting on the appointment, the International Cricket Council quoted Harbhajan as saying, "To be appointed as an Ambassador for a global event in which India will be the defending champion is one of the highs for me as a cricketer and something to be really proud of.
"I am confident that team India will achieve greater heights and am sure that millions of fans back home will be following the side's fortunes."
The ambassadors who will be the part of Champions Trophy Tour have played 1,774 One-Day Internationals, scoring 51,906 runs with 48 centuries, and taking 838 wickets amongst them.
Commenting on India's chance of retaining the Champions Trophy, Harbhajan said, "India is the defending champion, and I sincerely believe that we have the strength, ability and stability to defend our crown. We just need to be at the top of our game.
"Let's not forget that this tournament will feature the world's eight top-ranked teams. So every team is going to fancy its chances. It will come down to the team that holds its nerve on the day."
"If you ask me to stick my neck out and predict the winner, I will happily say India. Yes, I believe this team can defend the title it won in 2013," the off-spinner added.
(With inputs from PTI)