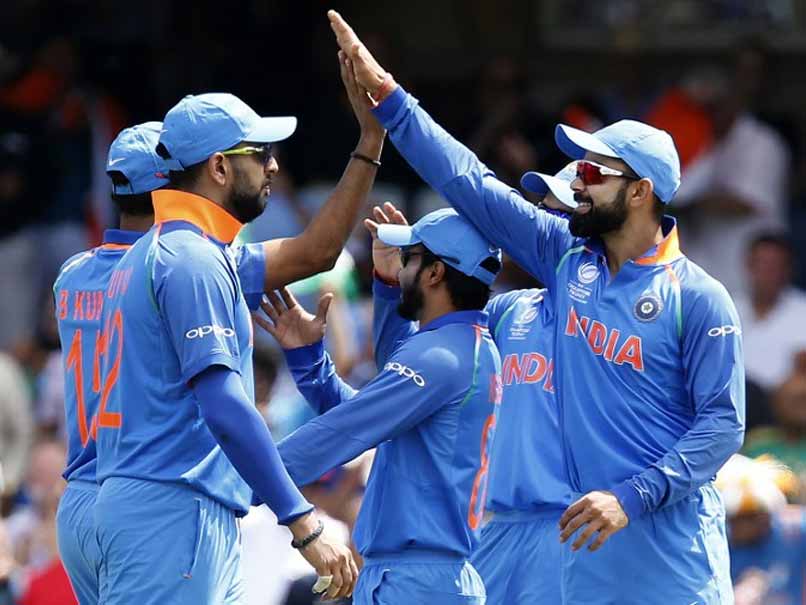 Virat Kohli is all praise for Yuvraj Singh's landmark 300th ODI.
© AFP
Yuvraj Singh doesn't want to talk about any regrets, not while being in good form on the field. He will be appearing in his 300th ODI when India take on Bangladesh in the second semi-final of the ICC Champions Trophy on Thursday. "Sir zindagi bach gayi humari, who sabse badi baat hain (I am alive and that is the biggest thing for me)," Yuvraj said. "I don't want to talk about my regrets when I am in a good zone. I am playing well and would continue for a few more years. As long as I am performing, I would like to play."
While Yuvraj hit cancer for a 'six' he made sure the 2019 World Cup is on his mind. He will become the fifth Indian cricketer to appear in 300 ODIS.
The elegant left-hander would tell you that getting that India jersey may not be very difficult, but wearing it for 17 years, demands determination of a different level along with copious amount of self belief. "It's not difficult to play for India but sustaining is tough. You need to have determination and self belief is important. When things are not going well, people will have a lot of opinions and you need to believe in yourself it's a matter of time you can do it again," Yuvraj said.
Asked about the milestone, he agreed that it is indeed a big one for him. "I don't know whether I am a role model but it's been a big achievement for me to get to 300 games. It's a huge honour. When I started playing, I was happy playing just one game for India. That would have been a big achievement for me but here I am now."
While many give up, Yuvraj believes it's his 'never give up' attitude that's worked in his favour. "I think my biggest quality has been never to give up, pushing no matter what obstacles came in my life... Be persistent, be consistent and focus on the process of the game," he said.
Meanwhile, Virat Kohli hailed Yuvraj's achievement. "His contribution to Indian cricket has been outstanding. He has been a total match-winner for India, won us so many big tournaments and big series, and this is just a testimony to the kind of talent he possesses," Kohli said.
"You obviously need to have all those things in place to be able to play 300 games for India, and I congratulate him."
(With PTI inputs)