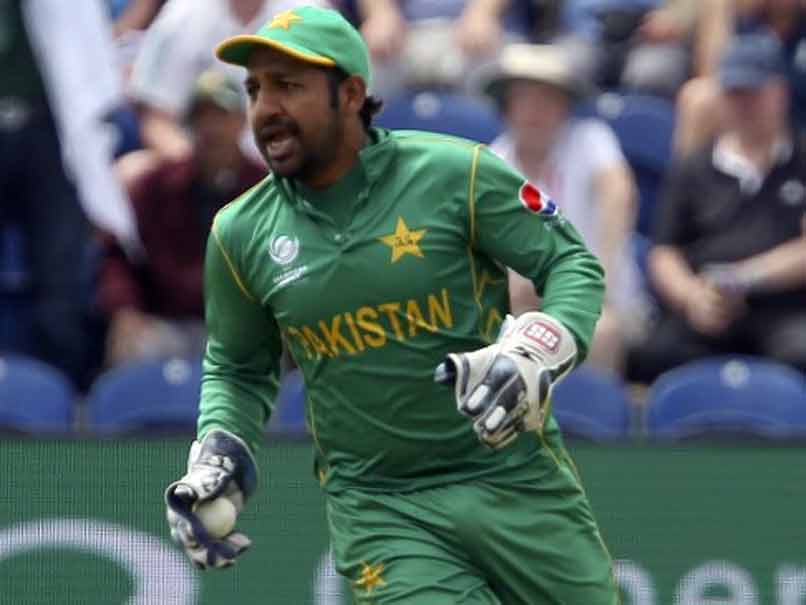 Sarfraz Ahmed led Pakistan to their maiden Champions Trophy final.
© AFP
With India and Pakistan set to face off in the final of ICC Champions Trophy 2017 at the Kennington Oval on Sunday, Pakistan skipper Sarfraz Ahmed's uncle Mehboob Hasan said he will be rooting for Virat Kohli and Co. when the Asian giants meet in the summit clash of the mega tournament. Hasan, a resident of Etawah in Uttar Pradesh, said India are a strong team and they will beat the arch-rivals hands down. Sarfraz's mother was originally from Etawah. His uncle Hasan, who works at Etawah Engineering College, said his blessings are with his nephew Sarfraz but he will be supporting India, the country he lives in.
When asked how it feels to see his nephew play for Pakistan, Hasan said, "It's alright that my nephew is captain of the Pakistan cricket team. But, as far as the final is concerned, India are firm favourites and no team in the world can give competition to India."
However, Hasan wants his nephew Sarfraz to play well.
"I want my nephew to play well and my blessings are with him," Hasan said.
On being asked about the match fixing allegations on Sarfraz by former Pakistan captain Aamer Sohail, Hasan said, "It is an internal matter. The allegations were put on him by other people. I believe Sarfraz is innocent. Other than this, the investigators will know what is right and wrong. We are only an audience."
When asked how his family reacts while watching India-Pakistan game, Hasan jokingly said: "Whenever Pakistan hit a six, the children in the family switch off the television."
Meanwhile, India booked their final berth by registering a nine-wicket win over Bangladesh. While, Pakistan beat England by eight wickets to enter their maiden Champions Trophy final.
(With inputs from Alok Pandey)