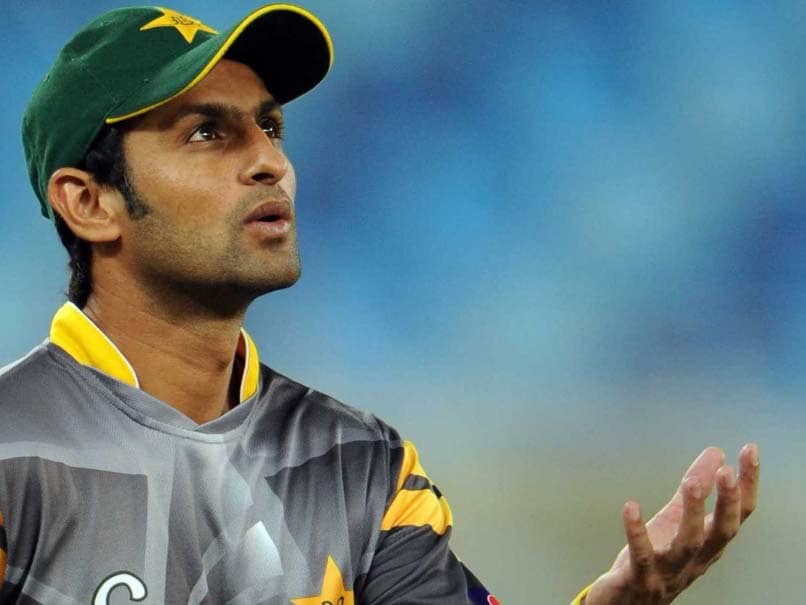 Shoaib Malik said Mohammed Shami was the best Indian bowler.
© AFP
Pakistan all-rounder Shoaib Malik caused a Twitter uproar after he mentioned Indian pacer Mohammed Shami's religion during a promotional event for the ICC Champions Trophy 2017. ICC ran the #AskShoaib on Twitter, inviting questions from fans for Malik. When asked who he felt was the best bowler in the Indian team, Malik said, "The best bowler in the Indian team is Mohammad Shami," said Malik, "Not because he is Muslim. I have seen his bowling and played against him also. For me I find him tough."
.Baquerali2 #AskShoaib pic.twitter.com/CoQioY3nW5

— ICC Champions Trophy (@ICC2017official) May 26, 2017
Malik's answer didn't go down too well with fans, who felt the 35-year-old should have refrained from referring to Shami's religion while answering the question.
@ICC @Baquerali2 Would ve agreed with him had he not entered religion on it. No need to get into religion to express ur fav.

— Avhilash Adhikari (@Wild_Material) May 26, 2017
@ICC @Baquerali2 'Not because he is a Muslim guy'??
Totally unnecessary..

— Anshuman Jha (@anshumanjha_98) May 26, 2017
@anshumanjha_98 @ICC @Baquerali2 Statements like this are unwanted and unwarranted. Reason why people get instigated!

— Roshan Todi (@roshantodi) May 26, 2017
@ICC @Baquerali2 Sirji Sami is pride of India no need to bring religion between, by the we also like u as great player ur religion we never thought about

— Naresh-Indian First (@SangamNaresh) May 26, 2017
Malik is playing in his sixth Champions Trophy this year, the most by any Pakistani cricketer.
India begin their campaign against arch-rivals Pakistan at Edgbaston on June 4.
Pakistan captain Sarfraz Ahmed said that his team will try to maintain its superior record against India in the ICC Champions Trophy. Unlike ICC World Cup and T20, Pakistan have a positive record against India in the competition - winning two and losing one of their previous meetings.
"We have a better record against India in the Champions Trophy, not in other competitions. We are looking to maintain that against them and it's very exciting," he said at his pre-tournament press conference.
The tournament begins on June 1.