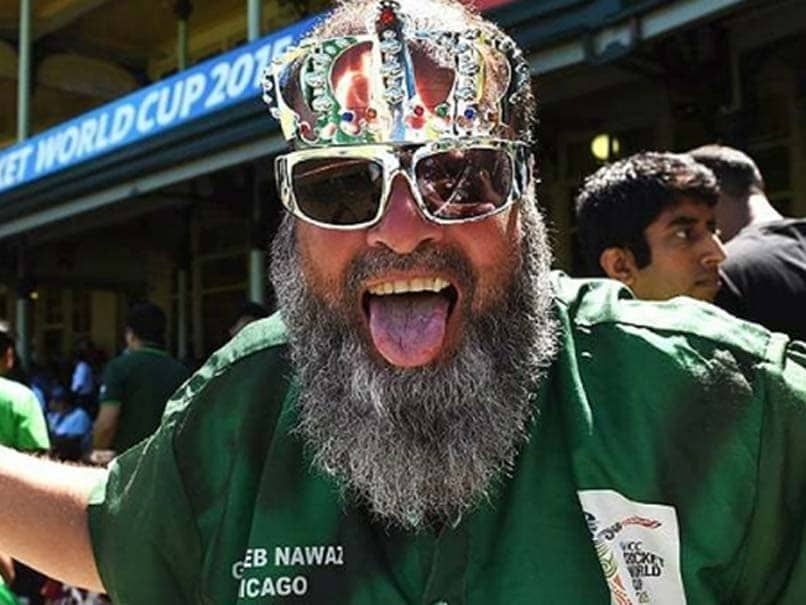 Bashir says that he loves India more than Pakistan now.
© AFP
The Indian cricket team takes on Pakistan on June 4 in the Champions Trophy in the first meeting between the two sides since the 2015 World Cup in the 50 over format. With immense buzz surrounding the contest, cricket fans across the globe are already making predictions of the possible outcome. The Men in Blue will go in as clear favorites this time, despite Pakistan holding an edge in the head-to-head in the Champions Trophy. Not just Indian fans, but some Pakistani fans too believe that Virat Kohli's side will be too hot to handle on the day.
Surprisingly, one of Pakistan cricket's biggest fans - Mohammad Bashir, popularly known as 'Chacha Chicago' - too agrees with this assessment. Bashir, who is one of the most well-known faces in the stands, feels there is no competition between the two teams.
"Ab koi muqabla nahi raha India Pakistan ka (India-Pakistan match is not the contest it used to be). India bahut aage nikal gaya hain (India are miles ahead of Pakistan)," Bashir told PTI.
Bashir, who has not missed a single Indo-Pak contest in the last six years, won't be present in England for the June 4 encounter.
"Ek side par Dhoni, Kohli, Yuvraj aur Pakistan mein toh koi bada player hee nahi hain (there is no star player in Pakistan compared to the Indian line-up)," he said.
"What an era it was when the likes of Javed Miandad, Wasim Akram and Waqar Younis would play. Now I don't even know the names of most players. India should have it easy," he added.
Bashir first tasted the flavour of an India-Pakistan match at 2011 World Cup semi-final in Mohali.
"I have not missed a single India-Pakistan contest since attending my first one in Mohali during the 2011 World Cup," he said.
Interestingly, Bashir says that he loves India more than Pakistan now.
"I still love Pakistan but I love India more now. Earlier I wanted Pakistan to win but now it is India. The love that I received during my first trip to Mohali in 2011 was overwhelming.
"I have come to a stage where I end up going to India almost every year and hardly go to Pakistan. I feel much safer in India," the 64-year-old said.
(With inputs from PTI)