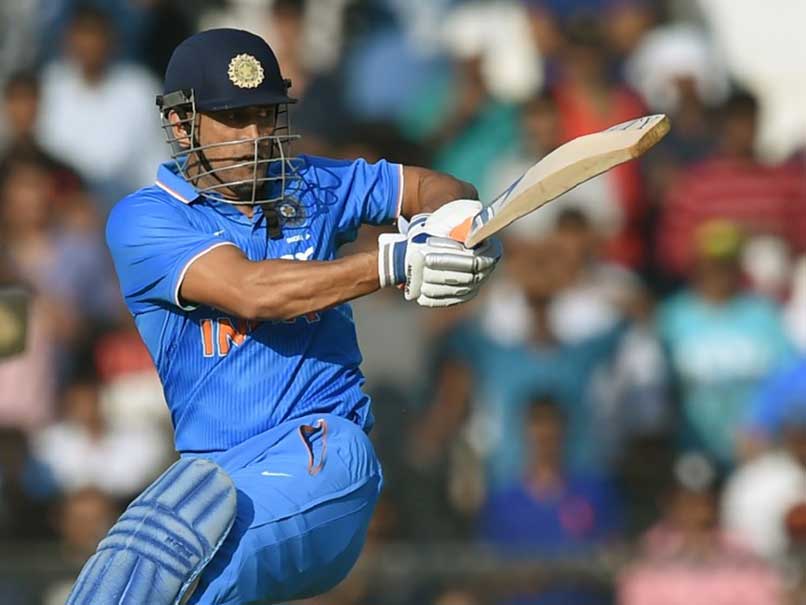 MS Dhoni was removed as captain from the Rising Pune Supergiant team.
© BCCI
Mahendra Singh Dhoni's patchy performance in the ongoing Indian Premier League has been criticized and he has also been dropped as captain by the Rising Pune Supergiant management. However, plenty of former players have come out in support of the former India captain and the latest to join the list is Ricky Ponting. The former Australian captain believes it would be a mistake to write off Dhoni just yet as India would need his ability to control the game in the upcoming Champions Trophy in England.
"Batting in the middle-order, he's someone who can really control a one-day innings. And that might be what you need in England," Ponting told Cricket Australia's official website. "If the ball does a bit early on, there's a chance India could lose top-order wickets and you'd need someone in the middle-order to guide the ship".
On Dhoni's form in the IPL, Ponting said, "I think it's a downside of having the great success that he's had over a long period of time. I've been there myself and when you start to slide just a little bit, criticism is going to come your way. And to be fair, he probably hasn't had much negativity come his way over the past 15 or 20 years. So it will be really interesting to see how he handles that over the coming weeks."
However, Ricky Ponting is confident that Dhoni has a "thick skin". "I'm not ever going to tell anyone when it's time to go or retire. That's up to the champions to make their own mind up."
(With PTI inputs)