Story Progress
Back to home
India Will Focus On One Match At a Time in Junior World Cup: Roelant Oltmans
Roelant Oltmans is not worried about a possible showdown against Pakistan in the Junior men's World Cup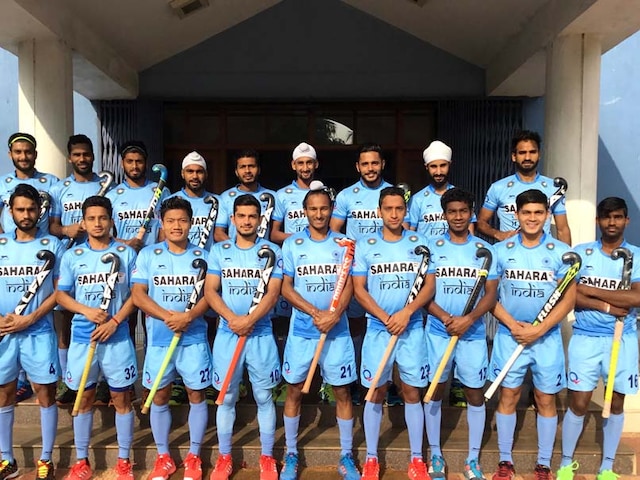 The Indian junior men's hockey team that will play in the World Cup.
© Hockey India
Highlights
India is in Group B of Junior World Cup

The World Cup beginning in Lucknow next month

Harendra Singh is the coach of the junior team
Bengaluru:
Indian senior hockey team's chief coach Roelant Oltmans on Friday said the focus of the junior team is on its opening match in what he thinks will be an unpredictable World Cup beginning in Lucknow next month.
"Every tournament we go into we wish for the best possible results. Our focus is that of winning the first match. If we did that we go to the next round. Every team in the last 16 years wanted to win the junior world cup, there is no doubt. We will take game by game and that's what I have always done," said Oltmans.
Asked who would be the tougher side to beat in the tournament, Oltmans said, "It is difficult to say which team is tougher than others, because no team is consistent, now a days. Take for instance, England which lost all their junior players because they crossed the age".
The Dutchman is also not worried the possible showdown against Pakistan. "Pakistan is not in our group. We are in Group B and they are in Group D. We might face them, but not before semi-finals. For me, it doesn't make any sense to talk about a game between India and Pakistan.
"But we will have a long chat a day about it before the match against Pakistan when you all come to Lucknow," he said in a lighter vein.
Asked it has been long since Indian junior team has won the World Cup, Harendra said the team can take pride in history, but that alone does not give anything on platter.
"Yes, we take pride in history that we once won the world cup (in 2001), but that does not give anything on the plate. We instead have to live in present," he said.
Oltmans said the team has two practice games to play against Netherlands and Argentina ahead of the World Cup in Lucknow.
Junior coach Harendra Singh said the probables for senior team will be selected from the pool of junior players after the World Cup.
"These are a bunch of highly talented players. After the world cup, we will decide on the probables for the senior team from the pool of junior players. For now, we are focusing on the upcoming tournament," he said.
Replying to another query, Harendra said both the senior and junior teams practise together and the latter get to learn many things from the former.
Promoted
"For sometime now, the senior and junior teams are playing together or practising together, which helps. It is paying dividends too," he said.
Squad: GOALKEEPERS: Vikas Dahiya, Krishan B Pathak; DEFENDERS: Dipsan Tirkey, Harmanpreet Singh, Varun Kumar, Vikramjit Singh, Gurinder Singh; MIDFIELDERS: Harjeet Singh, Santa Singh, Nilakanta Sharma, Manpreet, Sumit; FORWARDS: Parvinder Singh, Gurjant Singh, Armaan Qureshi, Mandeep Singh, Ajit Kumar Pandey, Simranjeet Singh.