Story Progress
Back to home
Nico and Keke Rosberg Latest Members in Father-to-Son World Champions Club
Nico Rosberg emulated his father Keke in winning the 2016 F1 World Championship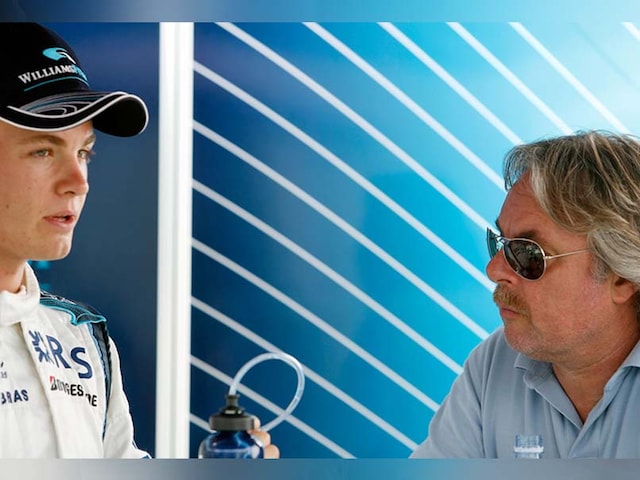 Nico Rosberg won the F1 world title 34 years after his father Keke.
© AFP
Highlights
Nico Rosberg won the 2016 F1 World Championship

Nico's father won the F1 World Championship in 1982

This is Rosberg's maiden F1 world title
Abu Dhabi:
Nico Rosberg became the latest in an elite but growing list of world champions keeping it in the family after he wrapped up the Formula One world title on Sunday, 34 years after his father Keke was crowned.
Here are some other notable "father-son" champions from across the sporting world:
FORMULA 1
Keke and Nico Rosberg are not even the first father-son world champions in Formula One. Graham and Damon Hill got there first with Hill senior winning titles in 1962 and 1968 and Damon followed 28 years later, in 1996.
ROWING
In Italy, the Abbagnale family carved out a name for themselves as brothers Giuseppe, Carmine and Agostino landed multiple titles in the 1980s and 1990s. Then in 2013, Vincenzo, Giuseppe's son, also triumphed with his coxed pair success.
BOXING
Mexico has produced a number of successful family fighters, not least Julio Cesar Chavez, who won 107 of 115 contests and took the WBC super featherweight crown in 1984-1987, making nine defences before winning WBA and WBC lightweight titles before further successes in WBC and IBF super lightweight. Son Julio Cesar Junior won the WBC middleweight crown in 2011-2012.
CRICKET
Australian Geoff Marsh lifted the World Cup in 1987 as a player and then again as coach in 1999. Son Mitchell followed in his footsteps with a 2015 world title, albeit he did not feature in the final.
CYCLING
The Dutch Van der Poel family secured inter-generational success in cyclo-cross, with father Adrie winning the 1996 world title. Son Mathieu has taken over his mantle, securing thr 2015 world crown at just 20.
FENCING
Look no further in fencing than Italy's Montano dynasty. Grandfather Aldo secured individual success in 1938 and 1947 before his son Mario Aldo emulated the feat in 1973 and 1974. His own offspring Aldo then added the 2011 crown for good measure.
HANDBALL
Spain and France both have golden families in handball. For the French, Pascal Mahe was world champion in 1995 and then son Kentin Mahe pulled it off 20 years later, in 2015. The Spanish for their part celebrated a unique double in 2013, when Valero Rivera and son Valero junior triumphed at the worlds. Rivera senior was coach and his son was on the winning team.
Promoted
MOTO
The Roberts dynasty left an indelible mark, starting with Kenny Roberts, triple world champion in 1978, 1979 and 1980. His progeny, Kenny Roberts Jr, then landed a world title of his own in 2000.
Topics mentioned in this article