Story Progress
Back to home
Manchester United Ink 'Deal' With Everton To Sign Romelu Lukaku
Manchester United will now need to sort personal terms with the Belgian striker.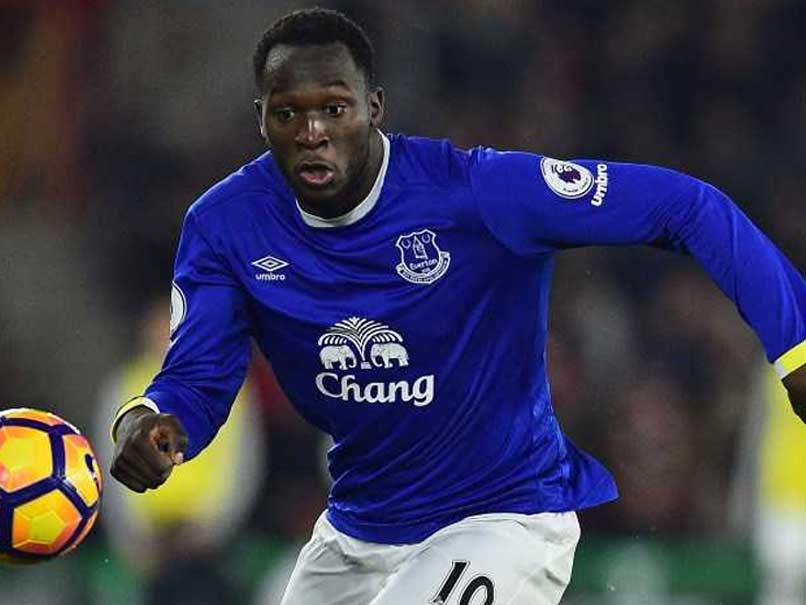 Romelu Lukaku scored 25 Premier League goals for Everton last season.
© AFP
Highlights
Manchester United on the brink of signing Lukaku

Manchester United agree deal with Everton to sign Lukaku

Lukaku scored 25 Premier League goals last season
Belgian international striker Romelu Lukaku is set to join Manchester United for a reported 75 million pounds (USD 97m, 85.5m euros), a record fee between British clubs, after the buying club announced Saturday they had reached agreement with Everton. The 24-year-old's signing -- which the BBC says includes 15m pounds in add-ons -- represents a coup for United and their manager Jose Mourinho whose former club Chelsea had earmarked him as their top striking target for the close season. Going in the opposite direction could well be United and England record goalscorer Wayne Rooney, who according to press reports is willing to take a cut in his 13 million pounds a year wages to return to his first club, but with the promise of more first team football than at United last year.
#MUFC is delighted to announce a fee has been agreed with Everton for the transfer of Romelu Lukaku, subject to a medical & personal terms. pic.twitter.com/O7oQJWzYHo

— Manchester United (@ManUtd) July 8, 2017
A further announcement will be made in due course.

— Manchester United (@ManUtd) July 8, 2017
However, the 31-year-old's move, if it takes place, is not part of the Lukaku deal, according to reports, and United are willing to let him go on a free transfer despite having a year left on his contract.
It brings Mourinho and Lukaku back together again as the Portuguese manager in his second spell as Chelsea manager had sold him to Everton in 2014 for 28 million pounds.
United said in a statement it was "delighted to announce a fee has been agreed with Everton for the transfer of Romelu Lukaku, subject to a medical & personal terms.
"A further announcement will be made in due course," added United.
Lukaku, who is reported to have been offered wages of over 200,000 pounds a week by United, should have returned to England on Thursday for pre-season training with Everton but instead was pictured training with his close friend and the most expensive player in the world, United midfielder Paul Pogba, who he is on holiday with in Los Angeles.
United are due in Los Angeles this weekend for a pre-season tour.
According to British media reports the decisive factor in Lukaku's head being turned towards United and not a return to the club he idolised as a schoolboy Chelsea were Pogba and their agent Mino Raiola.
'Most lucrative contract offer'
Raiola did extremely well out of United last year making an estimated 40m pounds from Pogba's transfer from Juventus alone while stablemates Henrykh Mkhitaryan and Zlatan Ibrahimovic also joined the 'Red Devils'.
Chelsea reportedly baulked at paying Raiola's fee for Lukaku's transfer although they had made a similar offer for the player.
Ibrahimovic's long-term injury suffered in a Europa League match last season and the fading powers of Rooney have made the capture of a top striker imperative for Mourinho.
Apparent efforts to sign Real Madrid's Alvaro Morata came to nothing leading United to switch their attention to Lukaku.
Ironically Chelsea may now need to beat a path to Real's door to try and secure Morata's services.
Conte is not reported to be angry with the Chelsea board but sources have told the British media he feels betrayed by Lukaku especially as he had held several discussions with him since the end of the season.
The Italian coach and his backroom staff are yet to sign the new four year contracts they were offered at the end of the campaign.
Everton -- who have spent freely in the close season -- are believed to have hoped to sell Lukaku for closer to 100m pounds which would have made him the world's most expensive player bettering the 89m pounds that United spent on Pogba last year.
As it is, the deal could smash the record for a transfer fee between British clubs -- the record is the 50m pounds paid by Chelsea to Liverpool for Fernando Torres in 2011 -- and register as the joint-fifth most expensive player of all time.
Lukaku, who scored 53 Premier League goals in 110 appearances for the club since his permanent move, declined the most lucrative contract offer in Everton's history at the end of last season, declaring he wished to play at a higher level.
Topics mentioned in this article