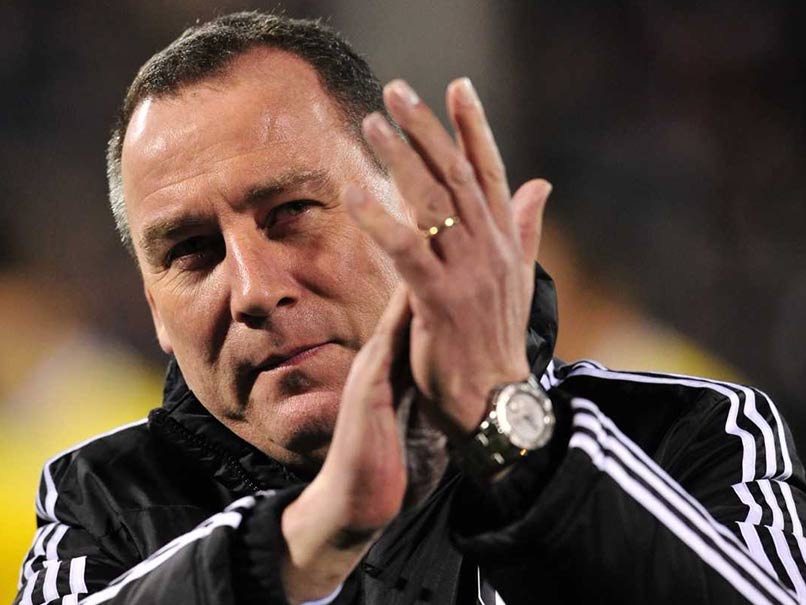 Kerala Blasters coach Rene Meulensteen wants to get into the ISL Playoffs
© AFP
Kerala Blasters coach Rene Meulensteen feels that the presence of former Manchester United star Dimitar Berbatov will help the Indian players a great deal. Speaking exclusively to NDTV.com, Meulensteen said, "Watching Berba (Berbatov), he has got this languid style. What he does with the ball, he hardly does anything wrong. He is calm, composed, and efficient. The more they (Blasters) play together, the more they will understand and gel along. All are in the same boat. Great for Indian football and players, they can learn a lot from Berba," he added.
The coach also heaped praise on former United defender Wes Brown. Despite missing the opening two matches, Brown is a crucial member of the team. "It's great. Having them in the heydays was great. Both (Brown and Berbatov) were involved in winning Premier Leagues, Champions League and other major trophies. Their passion for football has seen them delay their retirement," he said.
"Both Wes and Berba's presence in the team gives the extra level of composure and calmness on the pitch. Unfortunately, Wes hasn't played due to niggles," Meulensteen added.
Blasters played two goalless draws against ATK and debutants Jamshedpur FC.
Speaking of the first match against ATK, Meulensteen said, "Obviously expectations were quite high for everybody. You should remember it was the first match for us. A lot of excitement around the game of the opening ceremony was there. It has no real relevance now.
"Both teams were organised and it one of the reasons both teams had fewer chances. We are a work in progress."
Meulensteen also recalled his coaching stint with Manchester United under legend Sir Alex Ferguson. When asked if he could emulate his coaching methods to the Kerala team in the ISL, he said, "First of all, Sir Alex has been a part of this for 26 years and established himself in the professional environment. A lot of times, we worked on mainly dominating style of play.
"Our playing philosophy was based on four main pointers. Firstly, attack with pace, then penetrate. Then again attack with power and bring a level of unpredictability to your game."
He was hopeful of bringing some his United experience into his Blasters' team.
He also spoke highly of the Blasters' fans. He said that it's important for the fans to get behind the team and act as the 12th man on the pitch.
"Our first aim is to make the playoffs. Fans are massively important. The key for the fans is to help the team score the first goal. We haven't scored a goal yet, but the fans can help us do so.
"Fans create the noise so that the players know they're doing something well. There's a positiveness about it", he added.
Blasters take on Mumbai City FC on December 3 at the Jawaharlal Nehru Stadium in Kochi.