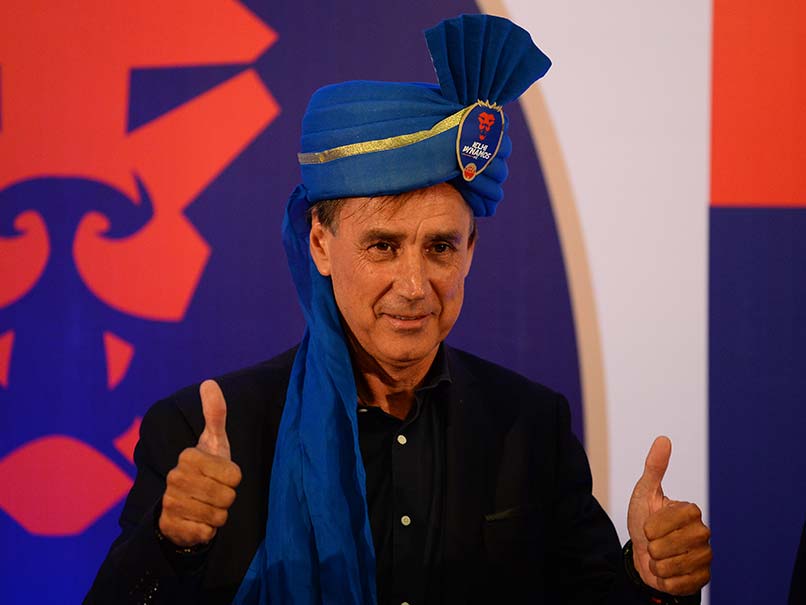 Miguel Angel Portugal is the coach of Delhi Dynamos FC
© AFP
Delhi Dynamos begin their Indian Super League Season 4 campaign on Wednesday against FC Pune City. Pune host Delhi at the Shree Shiv Chhatrapati Sports Complex. Speaking exclusively to NDTV.com, Dynamos coach Miguel Angel Portugal said he wants to improve from last season's semi-final finish. Delhi had lost to Kerala Blasters in a semi-final penalty shootout last season. "The challenge for this season is to improve from the last season. But what is also important is to play well. We want to play good football and win," he said.
He also welcomed the new rule of fielding at least six Indian players. Portugal said that he knew the players Dynamos would like to hire. "For that, it is very important to go to the draft and identify the right players. When I went to the draft I knew who I wanted. They are the future of Indian football and it is important to give them the right exposure.
Last season, draws frustrated the Delhi franchise. Asked how the coach would strategise to turn these draws into wins, Portugal said, "Our philosophy is to play for win. When you play for win you play football the right way and that is the key for me."
"I don't want draws, I want wins and that is the aim of the team. We will give our best on the field to make sure it happens", he added.
Portugal is a former Real Madrid midfielder and it was his friend from the Catalan club who prompted him to take up this (Delhi) project. "My friend from Real Madrid Ivan Bravo spoke to me and proposed this project for me, and I instantly said yes."
Portugal, a Spaniard, has played 27 times for Spanish giants Real Madrid from 1979-83. Spanish clubs enjoy playing possession-based football. Asked if he wanted Delhi to emulate their style, he said, "I want my team to play with ball possession but that comes with criteria. When we have the possession it is not for enjoying it is always to score goals."
He also spoke about how watching players on videos is different from what one sees in live matches. "In general, when you see a video it is different from what you see in live matches. But the players that we have signed from the draft are good and match the quality that I want them to have.
Portugal highlighted the importance of India hosting the Under-17 FIFA World Cup in October. He said the Indian football needs time and the World Cup was very important. "Indian football needs time. The U-17 World Cup was very important to identify the potential Indian football has.
"The next 10 years will be very important because now we have to work on the infrastructure, organisation and bring in more youth competitions so that these players get regular time," he added.
Dynamos play their first home match against NorthEast United FC at the Jawaharlal Nehru Stadium in Delhi on Saturday, December 2.