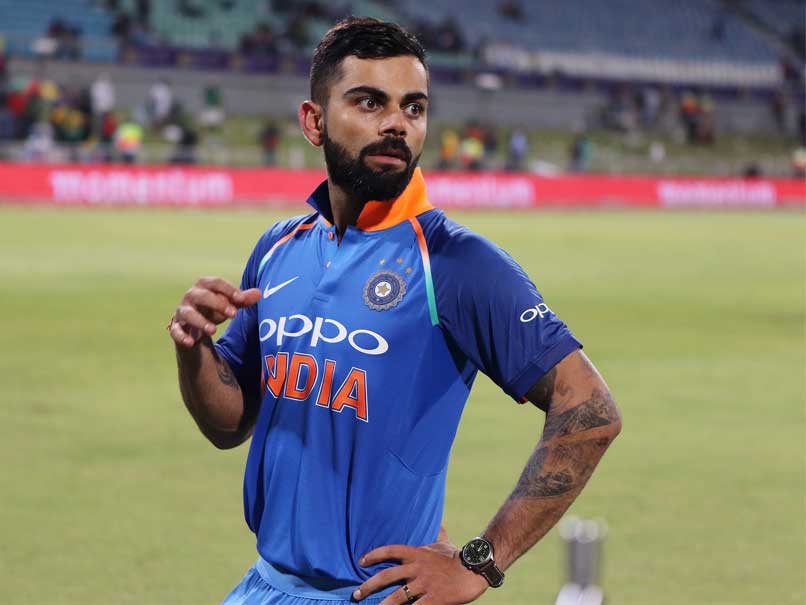 India captain Virat Kohli made his ODI debut against Sri Lanka in 2008
© BCCI
India skipper Virat Kohli on Monday recalled his nervy moments after getting selected in the Indian cricket team. Kohli couldn't believe the news of his selection that he had watched on TV with his mother. Kohli is currently leading Royal Challengers Bangalore's (RCB) charge in the Indian Premier League (IPL). The India skipper made his ODI debut in 2008 and T20I debut in 2010. He made his Test debut against West Indies in 2011 at the Sabina Park. "I clearly remember sitting with my mom and watching the news on the day of the selection meeting. My name just flashed on the TV but I thought they might just be spreading a rumour. Five minutes later, I got a call from the board. I got goosebumps. I was shaking," Kohli was quoted as saying by Times of India.
Kohli also revealed a dressing room secret newcomers have to follow. "I clearly remember walking into the team meeting. I was asked to give a speech in the team room. It was nerve-wracking for me with so many great Indian players there. They were looking at me. Which we now do to younger guys to intimidate them, make them nervous (smiles). These are my first memories," he added.
Kohli has always championed the cause of fitness and is arguably one of the fittest cricketers to play. He said he couldn't imagine not doing any physical activity even if he was not playing cricket.
"Even if I was not playing professional cricket, I can't imagine myself not doing any physical activity at all," he said.
Kohli also spoke at length about the change in fitness that has affected him as a player.
"It had to do with playing at a certain level in professional sport. I realised that when I started getting fitter, I started thinking better. I had more clarity, focus and determination. I started feeling that inside me as soon as I changed my physical regime. Getting fitter makes you confident overall. It makes you feel good about yourself. You need to feel good to have good thoughts," Kohli said signing off.