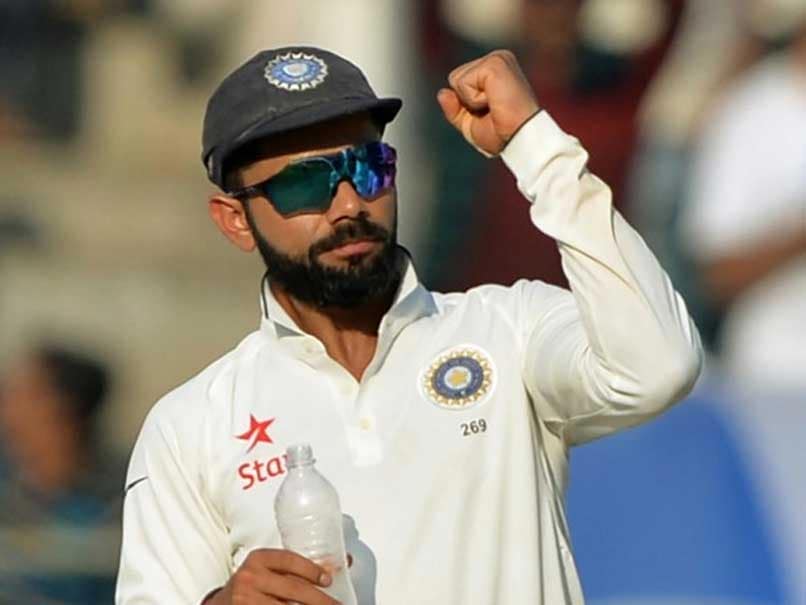 Virat Kohli will join the team after the IPL 2018, which ends on May 27.
© AFP
India captain Virat Kohli on Thursday officially signed a deal with English county side Surrey for the month of June. Kohli will join the team after the Indian Premier League (IPL) 2018, which ends on May 27. "Surrey county cricket club are delighted to announce the signing of India captain Virat Kohli for the month of June Kohli will be available for all cricket throughout the month until the close of Surrey's trip to Scarborough to face Yorkshire," Surrey County Cricket Club said in a statement on Thursday.
The Indian skipper will miss the one-off Test against Afghanistan, scheduled to be held in Bengaluru on June 14.
#WelcomeKohlihttps://t.co/wP6yVlo240 pic.twitter.com/bNVbVhf5r9

— Surrey Cricket (@surreycricket) May 3, 2018
Speaking after signing for the club, Virat Kohli said, "It has long been an ambition of mine to play county cricket and I am thankful to Alec Stewart and Surrey for allowing me the opportunity to join them during their 2018 season. I can't wait to get to the Kia Oval."
Kohli will become the fourth Indian player in county cricket this year. Cheteshwar Pujara playing for Yorkshire and seamers Ishant Sharma and Varun Aaron are representing Sussex and Leicestershire respectively.
Since his Test debut in 2011, Kohli has scored 5554 Test runs at an average of 53.40. He also has 9588 ODI runs under his belt at an average of 58.10.
Alec Stewart, Surrey's Director of Cricket, added, "We are thrilled to have signed the biggest name in world cricket for the month of June.
"Playing and training alongside Virat will be a massive benefit for our players who will have the opportunity to learn so much from him.
"At a time when there is much discussion around the future of county cricket, the arrival of Virat should give our domestic game a massive boost and positive exposure around the cricketing world which in turn can benefit every county."