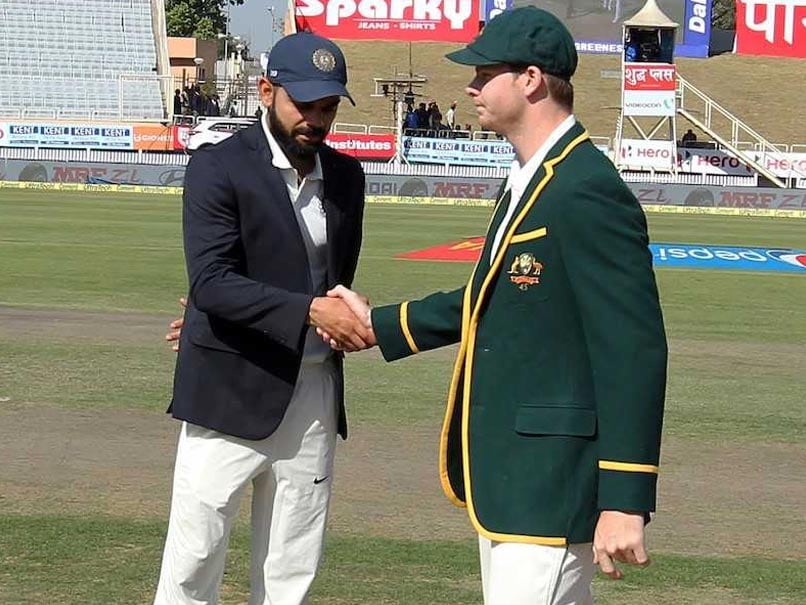 Steve Smith revealed he picked up on a few tricks from Virat Kohli on how he tackles spin.
© BCCI
Virat Kohli has been setting the stage alight courtesy some superlative performances with the bat in South Africa. At times, the Indian skipper has single-handedly decimated the much-vaunted South African bowling attack. Kohli might be at the top of his game but there are a few other batsmen that have been constantly compared to him. Australian skipper Steve Smith and New Zealand's Kane Williamson too have put in some great performances over the past year and are close on the heels of India's run-machine. And Smith has no qualms in admitting that he has been trying to incorporate some traits from the world's best batsmen into his game.
"I look at some of the best players around the world and sometimes I do try and bat like them," Smith told cricket.com.au.
While Kohli and Smith have not had the best of relationships on the field or even off it, that has not stopped the Australian skipper from observing Kohli closely and picking up on how he tackles spin.
"Little bit of Virat and the way he plays spin, his hands and the way he hits the ball through the off-side. Probably learnt a little bit out of that. I just try and learn. These guys are best players in the world for a reason. You try and get whatever you can out of them," said Smith.
Smith's close attention to detail certainly paid off as he top scored when Australia came visiting India in early 2017. Smith ended the Test series as the top run-getter with 499 runs in four matches at an average of 71.28 and three centuries to his name.
"In places like India, for instance, I open my hands up a little bit," Smith said.
"I don't feel that I can get nicked off (caught behind the wicket) quite as easily in India as opposed to somewhere like Australia or South Africa."
Not just Kohli, Smith revealed that he has picked up on a few tricks from South African star AB de Villiers and Williamson.
"I've copied a bit of what AB de Villiers does. The way I go back and across to open myself up and set myself for the shots. More so when the ball is reversing."
"A few years ago I tried to bat like Kane Williamson and play the ball really late," said the Australian captain.