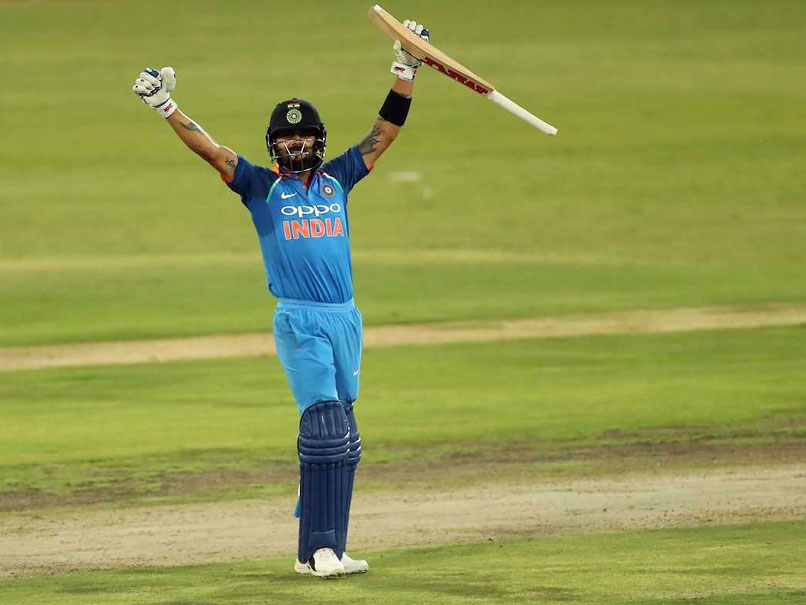 Virat Kohli recently scored his 35th ODI century against South Africa.
© BCCI
India captain Virat Kohli has been making headlines for all the right reasons for the past one month due to his impeccable batting skills and leading his team to a historic victory in the recently-concluded six-match One-Day International (ODI) series against South Africa. The Indian side has garnered lots of praise for their lionhearted performance against a top class South African bowling unit. Among all the plaudits, former South Africa captain Graeme Smith, while complimenting Kohli's performance, raised a question which will be answered in the future.
In an exclusive interview with ESPNCricinfo, Smith wondered as to how the Indian captain would perform when his team, which is in a great form currently, is not at its best later.
"His own game has been incredible. He's led from the front, he's given India the mindset that they can play away from home, that they want to be here and in tough conditions. That is key and he's led the way. As long as India stay on top, he's going to be hugely successful. I think the challenge for him as India's best player is if India get under pressure for a long period of time, how would that affect his batting? But at the moment he is looking sublime," Smith was quoted as saying.
Asked if Kohli has risen in his eyes as a cricketer and a performer, Smith said, "I was a little worried in the Test series, in game one and two, I thought his emotions were getting the better of him, and maybe that was starting to impact the players around him. But I think he's got himself under control."
However, Smith reiterated that there is no better man to watch than Virat Kohli in the modern-day game.
"I just think in modern-day cricket, batters have forgotten how to construct innings. Getting a 40 off 20 balls is exciting but it doesn't win you games. Someone like Kohli does that, at good rates. He knows how to construct an innings, and a lot of those youngsters need to look at that and realise how the game needs to be played," Smith remarked.