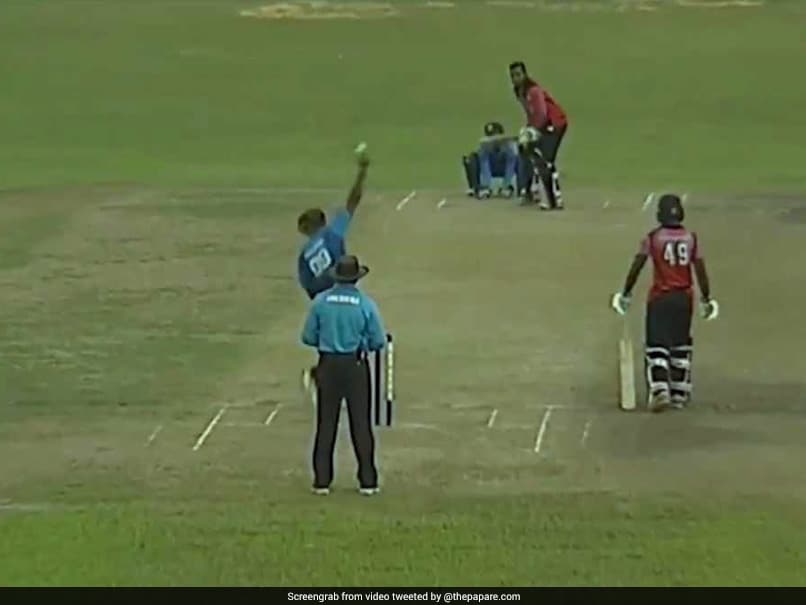 Malinga stunned everyone when he bowled off-spinners.
© Twitter
Lasith Malinga was left out of the series against Pakistan, but he still managed to make the headlines. After being snubbed from a full series against Pakistan, Malinga opted to play in the domestic league. Known for his pace and toe-crushing yorkers, Malinga stunned everyone when he bowled off-spinners in the final of the MCA 'A' division knockout tournament. To everyone's surprise, the Sri Lankan managed to take three wickets.
#Malinga the slinger turned Malinga the spinner as the paceman turned to off-spin, in a domestic T20 match.

[: Cricket Aus] pic.twitter.com/7gjIr8eiIg

— AmMaD (@Cob_Adder) October 31, 2017
Malinga, who was leading Teejay Lanka in the domestic league, helped his team restrict LB Finance to 125/7 in 25 overs . Teejay Lanka went on to win the match by 82 runs via Duckworth-Lewis method.
The 34-year old was a regular member of the ODI side but injuries had marred his progress in the national side.
"I'm playing after 19 months following a leg injury. In the Zimbabwe and India series, I couldn't play well. I'll see where I'm at after this series, and evaluate how long I can play given the way my body is. No matter how experienced I am - if I can't win a match for the team and do what the team needs, there's no point in me being here," Malinga had said after their series defeat against India recently.
Sri Lanka won the Test series against Pakistan 2-0, but their good show in Tests was soon overshadowed by their miserable performance in the ODIs and T20Is.
Sri Lanka suffered a 5-0 series whitewash against Pakistan in the ODIs which was soon followed by 3-0 drubbing in the three-match Twenty20 International series.