Story Progress
Back to home
Sourav Ganguly Is A Great Captain: Muttiah Muralitharan
Ravi Shastri termed Mahendra Singh Dhoni a 'dada captain' and omitted Sourav Ganguly's name from his list of best Indian skippers in an interview to a website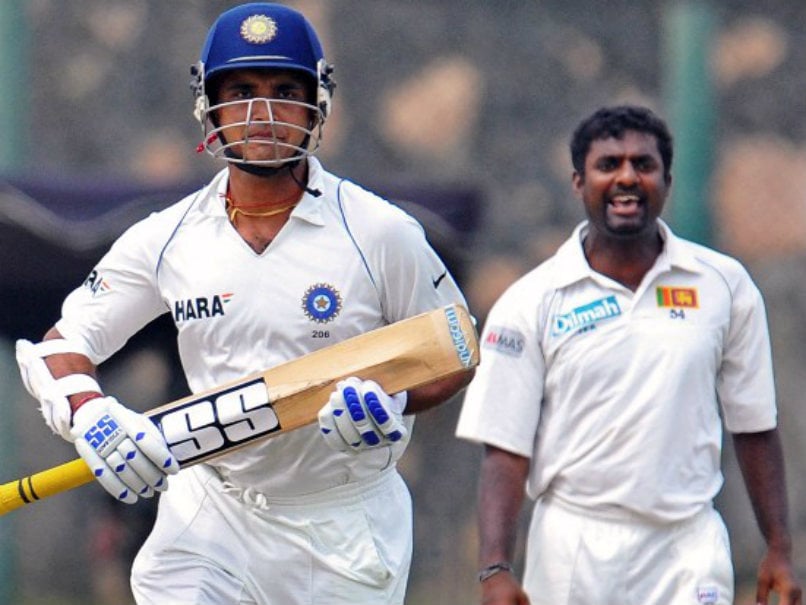 Muralitharan praised Ganguly for his contribution to Indian cricket and called him a great captain.
© AFP
Highlights
Muralitharan abstains from joining Shastri-Ganguly controversy

Shastri left out Ganguly from his list of best Indian captains

Muralitharan said Ganguly was a great captain
Kolkata:
Refusing to get drawn into a controversy, Sri Lankan spin wizard Muttiah Muralitharan on Monday said Ravi Shastri may have just "missed" Sourav Ganguly's name while compiling his list of India's all-time best captains. According to Muralitharan, Ganguly did a great job for Indian cricket.
"Definitely Ganguly did a great job for Indian cricket after he took over. In my opinion he's a great captain," Murali, the spin bowling consultant of the Cricket Association of Bengal's Vision 2020 programme, said.
The former Team India director termed Mahendra Singh Dhoni a 'dada captain' and omitted Ganguly's name from his list of best Indian skippers in an interview to a website.
Shastri and Ganguly exchanged several verbal volleys after the legendary Anil Kumble was appointed coach of the Indian cricket team last year.
Shastri, who has been a firm backer of Dhoni in the past, added that the timing of the wicketkeeper-batsman's decision was perfect.
Muralitharan said, "It's all about opinions and everyone has one. Maybe he has missed Ganguly but I can't speak for him."
Ganguly took charge of the Indian cricket team when it was struggling with match-fixing scandals in the early 2000s and then took it to great heights.
Under Ganguly, India won Test matches abroad on a consistent basis while making the final of the ODI World Cup in 2003.
Topics mentioned in this article