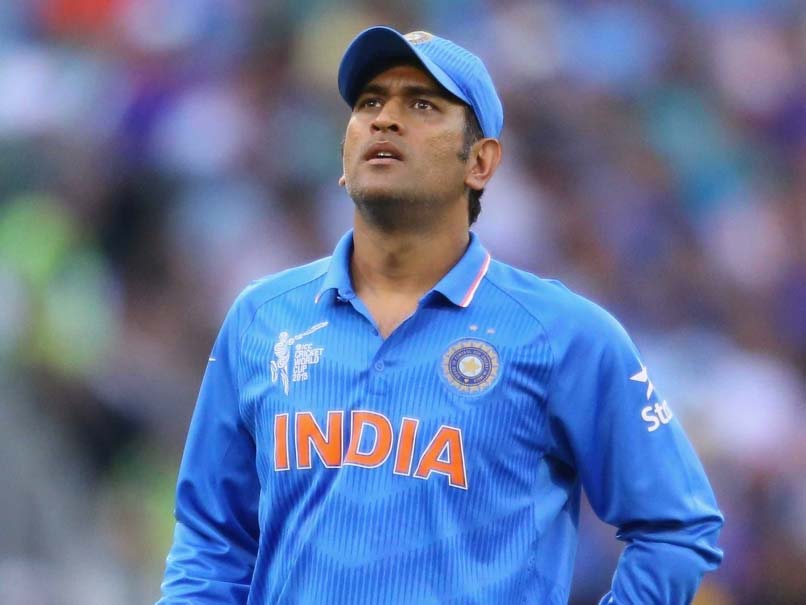 MS Dhoni quit captain of India's ODI and T20I teams on January 4.
© AFP
Chief selector MSK Prasad has stressed that Mahendra Singh Dhoni was under no pressure to quit as skipper and the decision was solely his own. Reports in certain sections of the media had claimed that Dhoni had been asked by the selectors to step down as captain of the India ODI and T20I squads.
"I have to say only this, that all the reports which are coming are false. To leave the captaincy was completely Dhoni's decision," Prasad was quoted as saying by news agency ANI.
"Now we all wish Virat Kohli to captain India in all the three formats of the game," he added.
Dhoni's decision to step down as captain of India's ODI and T20I teams on Wednesday surprised cricket fans throughout the country.
While Dhoni clarified that he would still be available for selection for the shorter formats of the game, questions are still abound about his sudden decision.
On Monday, The Hindustan Times reported that the wicketkeeper-batsman was asked by the national selectors to resign from his position.
The report claimed that selection committee chairman Prasad had met Dhoni during the Ranji Trophy semifinal between Jharkhand and Gujarat in Nagpur last week.
The process to hand over the skipper's role in limited-overs cricket to Virat Kohli, India's Test skipper, was set in motion last September, the report claimed.
At the time, the board had conveyed Dhoni of its plans to hand over captaincy to Kohli much ahead of the 2019 ICC World Cup, as Dhoni would be 39 years of age by then.
The matter was reportedly once again brought up by Prasad during his meeting with Dhoni last week, following which the latter finally decided to quit from his role.