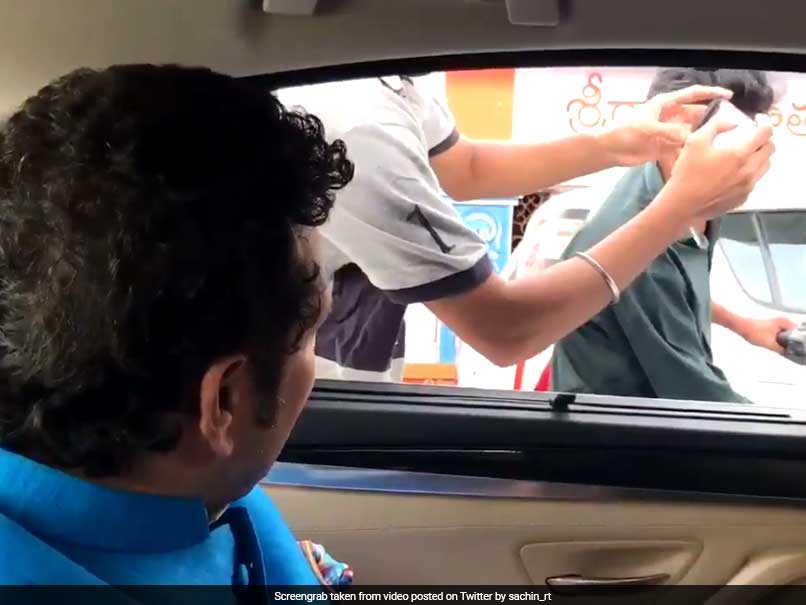 Sachin Tendulkar showed that he is also involved with road safety.
© Twitter
Sachin Tendulkar is the icon of almost everything he touches, be it cricket, or campaigns for education and progress of the downtrodden. His stature as one of the greatest-ever cricketers to the play the game, followed with his following among the cricket-crazy millions in India and abroad has resulted in churning many successful campaigns. Tendulkar showed that he is also involved with road safety, even at a micro level, when he asked some bikers who were next to him at a traffic stop to wear helmets.
In a video posted on Tendulkar's Twitter handle, he is seen sitting in the rear seat of a car and asking the youngsters on a bike next to him to wear helmets.
"Helmet Dalo!! Road safety should be the highest priority for everyone. Please don't ride without a helmet," Tendulkar says in the caption for the video..
He is heard speaking to the boys in Hindi. "Make me a promise, next time you will wear helmets."
While one of the boys shook his head vigorously, the other was too engrossed in taking selfies.
Tendulkar's initiative was also applauded by his fans and followers.
But it showed that Tendulkar is conscious enough to try and use his stature to get people to do the right thing.
Tendulkar has been seen in education campaigns which are run by Mumbai Indians, as well as in various platform promoting welfare of children and other social causes.
Evidently, wearing a helmet is something that is important on the road as well as in cricket.