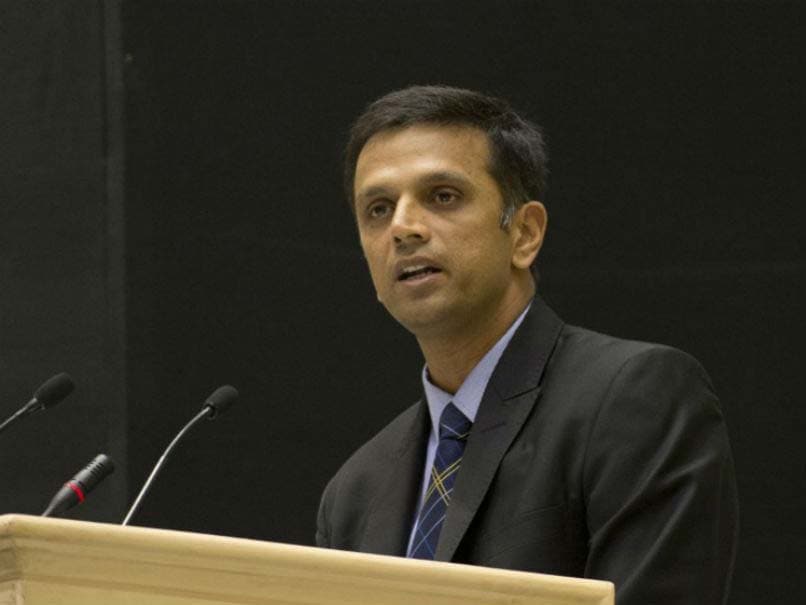 Rahul Dravid spoke at the Go Sports Athletes' Conclave in Bengaluru
© AFP
Former India captain Rahul Dravid revealed an interesting fact about his life that will give a lot of heart to the younger generation. Failures are the route to success and nobody knows it better than Dravid. While speaking at the Go Sports Athletes' Conclave in Bengaluru, Dravid said, "Back in my time, a half-century was considered a good score. Across formats, I batted 604 times for India. I didn't cross 50 runs 410 times out of those innings. I failed a lot more times than I succeeded. I'm more a failure than a success, So, I'm quite qualified to talk about failure."
The 44-year-old further stated, "Let's look at the best batsman of my generation: Sachin Tendulkar. He scored a hundred 100s. But he didn't cross the 50-run milestone in 517 out of the 781 times he batted. So he too was more of a failure than a success, if that's even possible."
"One of the things that I picked up from the great players who I have played with, and the athletes I know, is their attitude towards failure. They know how to fail well," he added.
Dravid made another interesting revelation about his iconic innings against Australia in the Eden Gardens Test in 2001. Dravid, who scored 180 in the second innings, spoke of how he tackled Australian captain Steve Waugh's ploy to unsettle him as he walked out to bat with the hosts in a difficult situation.
In a bid to mount pressure on Dravid, who had not enjoyed a great run with the bat in the series until then, Waugh greeted him with a sledge. "In the first three days of the Test match, we (India) were sort of completely beaten. Personally as well, my form was not good. I hadn't scored runs in Bombay. I hadn't hit runs in the first innings. In fact, I was demoted to number six in the batting order. In the second innings, when I walked in, Steve Waugh said 'Rahul, number six in this innings, what is it in the next innings? Number 12?" Dravid said.
The former India captain then informed the audience about how he overcame the tough situation to score big against a formidable Australian side.
"It was quite funny because I had reached the depths, I felt so low. I was not in a position to think about the past or about the future. And in cricket, it is just about focusing on one ball at a time. I thought 'let me see how many one balls I can play at a time.' I was thinking one more, one more'," said Dravid.