Story Progress
Back to home
PSL Final: 'Unprecedented' Security For High-Risk Match in Lahore
While the entire 2017 Pakistan Super League was played in the United Arab Emirates, only the final will be played in Lahore on March 5.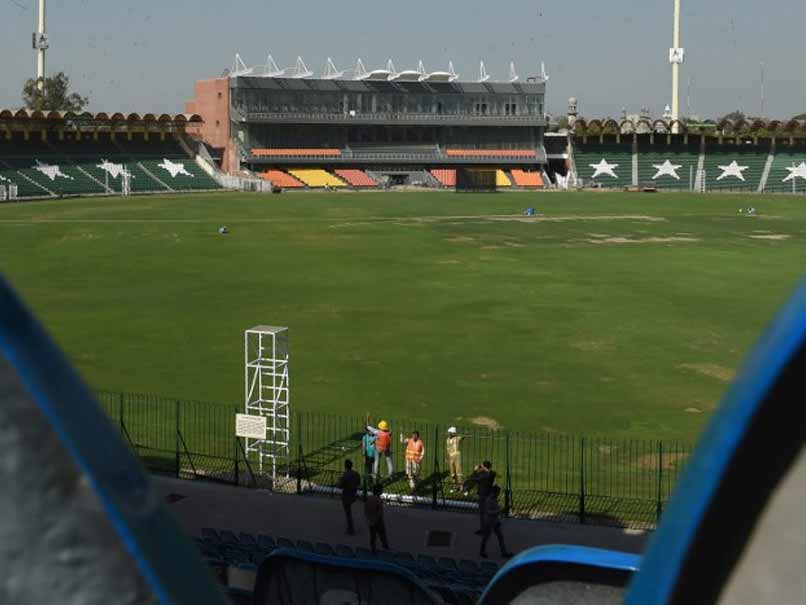 Lahore's Gaddafi Stadium will hos the Pakistan Super League final on March 5.
© AFP
Highlights
The Gaddafi Stadium is scheduled to host the PSL final

This is the 2nd edition of the PSL

The Gaddafi Stadium also hosted the 1996 World Cup final
The final of the 2017 Pakistan Super League (PSL) is going to be held in Lahore despite opposition from several quarters. Pakistan will deploy troops and bullet-proof buses for Sunday's final, its biggest cricket match in years, after a wave of militant attacks prompted a host of foreign stars to pull out. "Unprecedented" security involving thousands of troops and police will guard the sold-out game in Lahore -- scene of a deadly 2009 assault on Sri Lanka's team which halted international cricket tours in the country. Fears of a fresh incident threaten to overshadow Sunday's final between Quetta Gladiators and Peshawar Zalmi, the culmination of a Twenty20 tournament which has otherwise been played in the United Arab Emirates.
Holding the final in Pakistan has drawn criticism from some quarters, after a series of militant attacks in February left 130 people dead, including a Lahore suicide blast that killed 14.
"God forbid if any mishap happens we can say goodbye to int (international) cricket in Pak for the next decade," tweeted Pakistan great Imran Khan.
No one wants int cricket to return to Pak more than me. But staging the PSL final in Lahore carries huge risks with no benefit at all.

— Imran Khan (@ImranKhanPTI) February 28, 2017
And God forbid if any mishap happens we can say goodbye to int cricket in Pak for the next decade https://t.co/5WkOJi0aWa

— Imran Khan (@ImranKhanPTI) February 28, 2017
England's Kevin Pietersen, Luke Wright and Tymal Mills have all withdrawn, along with their Quetta team-mates Rilee Rossouw of South Africa and New Zealand's Nathan McCullum.
"I have a young family... a game of cricket is just not worth the risk," tweeted Wright, adding that "all overseas players" had a clause in their contract exempting them from the final.
It's with a heavy heart I will not be coming to Lahore. I have a young family and for me a game of cricket is just not worth the risk 1/3

— Luke Wright (@lukewright204) February 28, 2017
I'm sorry as I know how much it means to you all and hopefully in the future the safety will not be in doubt to come play there. 2/3

— Luke Wright (@lukewright204) February 28, 2017
Thanks once again to @TeamQuetta and @thePSLt20 for having me. Such lovely people. Great tournament with so much talent. See u soon 3/3

— Luke Wright (@lukewright204) February 28, 2017
Peshawar's owners meanwhile have claimed all five of their foreign stars -- Darren Sammy and Marlon Samnuels from the West Indies, and England's Chris Jordan, Samit Patel and Dawid Malan are ready to go to Lahore, though the players themselves have not confirmed this.
Both teams will be able to pick from a specially created pool of 12 foreign players willing to participate, Cricinfo reported on Friday.
The Super League, now in its second year, is Pakistan's answer to the glitzy Indian Premier League and Australia's Big Bash League, and provides much-needed income for Pakistani cricket after international teams stopped visiting.
Sunday's game stands as a test as to whether Pakistan can again successfully host top-level cricket, and has also been held up as a symbol of defiance in the face of Islamist violence.
'Pakistani people hate terrorism'
It will be the highest-level game in Pakistan since the 2009 assault, in which gunmen attacked the Sri Lankan team bus outside Lahore's Gaddafi Stadium, killing six people and wounding several players.
A marked improvement in security since 2014, coupled with the success of the inaugural Super League, convinced the Pakistan Cricket Board to risk a final in Lahore -- before last month's attacks set nerves on edge once more.
"The success of the PSL will open the gates for teams to start coming into Pakistan," insisted cricket chief Shaharyar Khan, as the three-and-a-half-week tournament began last month.
The army, paramilitary Rangers and Punjab police will secure the area and players will travel in bullet-proof buses, in what officials say are unheard-of levels of security. The 27,000-capacity Gaddafi Stadium was already under guard on Friday.
Khalid Mehmood, a former PCB chairman, said the match is the first step in the long process of rehabilitating Pakistan as a venue for international cricket.
But after this month's attacks, the final has also become a focal point in Pakistan's struggle against extremism, he told AFP.
"Either we should have cancelled the match, shut down the schools and everything and been scared of terrorists, or we should stand against this terrorism," he said.
Fans queuing for tickets in Lahore Friday agreed, with several telling AFP they have security concerns but are "not nervous".
"It's a sign of international cricket's revival in our country. It also indicates that the Pakistani people hate terrorism and want peace," said fan Uzair Ahmad.
However, negative perceptions will remain "if you need 7,000 cops to secure 25,000 attendees", said political commentator Fasi Zaka.
"It's risk-averse international players and boards that need to be convinced, and they are reacting to the general security situation," Zaka told AFP.
But he added: "(Pakistan) is a demoralised country by the unexpected recent wave of terror, every sliver of normalcy counts."
(With inputs from AFP)
Topics mentioned in this article