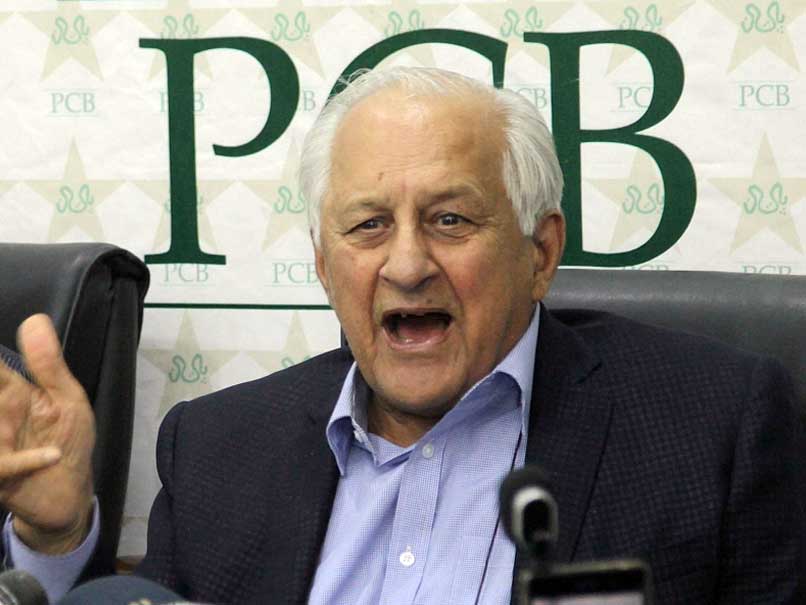 PCB called of its round table conference after former captains questioned the purpose of such a meeting
© AFP
The Pakistan Cricket Board (PCB) decided to drop its plan of holding a 'Round Table Conference' with former players to talk about Pakistan cricket and how to take it forward. Owing to the recent developments in Pakistan cricket, the PCB issued a media release stating that it had called off the conference scheduled for March 6 in Lahore. The plan to host such a round table conference ran into trouble the moment former captains Imran Khan, Rashid Latif and Javed Miandad questioned the purpose of having such a conference at the first place.
"Instead, the chairman PCB will conduct working group sessions with former cricketers in Lahore, Karachi, and Islamabad to seek their views and suggestions on the cricket structure in the country," the PCB release said.
While Imran ridiculed the concept by hitting out at Najam Sethi, who is chairman of the executive board, Miandad said when the board had appointed all foreigners with the national team, why did it need to now consult local players.
"The foreigners are responsible for the current state of Pakistan cricket and have damaged it. What is the purpose of now wanting to listen to local players?" Miandad said.
Latif said that the conference was nothing but a futile exercise to fool the people.
Another former captain, Aamir Sohail, also raised questions over the holding of the conference.
The PCB announced its plans to hold the conference after the national team returned from Australia after being drubbed in the Tests in New Zealand and Australia and also the ODI series Down Under.
(With Inputs from PTI)