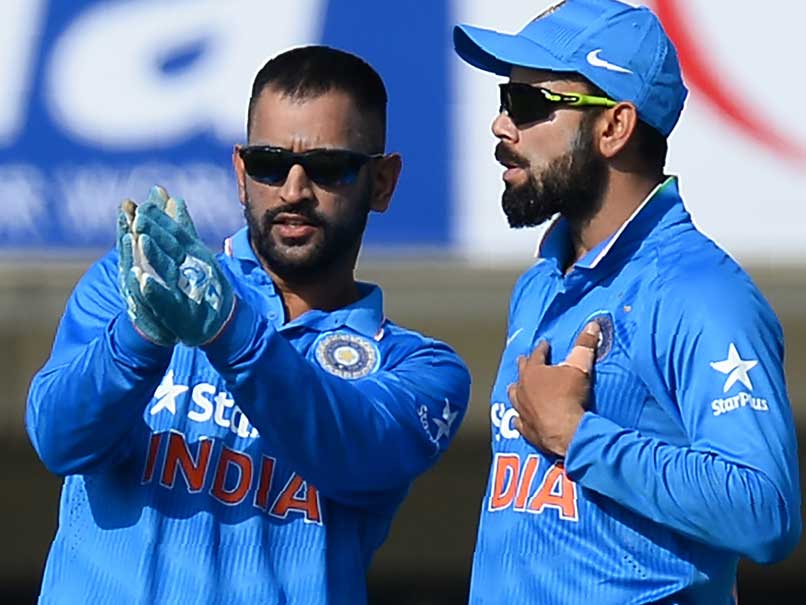 Virat Kohli heaped praise on MS Dhoni and said that we will work in tandem
© NDTV
Indian captain Virat Kohli on Saturday heaped praise on Mahendra Singh Dhoni and said that they both will continue to work in tandem for the betterment of the team. The newly-appointed India ODI and T20I skipper felt with the burden of captaincy lifted off Dhoni's shoulder, the former captain can bat more freely and experiment more.
"Since the captaincy burden has been lifted, MS Dhoni will be able to bat more freely now," he said on the eve of the first One Day International (ODI) against England in Pune. "Dhoni is one of the most intelligent cricketers around. He is someone who I can rely on in many decisions including Decision Review System (DRS)," he added.
Virat took the opportunity to express his delight at captaining the Indian team in all three formats of the game.
"I feel very honoured and I think it's the best thing to have happened to me," he said adding," I was very delighted to be given the captaincy in all three formats. It's a responsibility I cherish."
Virat was apprehensive to disclose the team combination for the first ODI but informed that everyone is available for selection and there was no injury issue.
He also said that the team is looking ahead at the Champions Trophy and does not want to fiddle around with the combination much.
"We are not going to experiment much with the team combination because the big tournament, Champions Trophy, is coming up," Virat said.
On tackling the England team for the series, he said," Against a team like England, you need to be more aggressive in terms of taking wickets," the captain said.