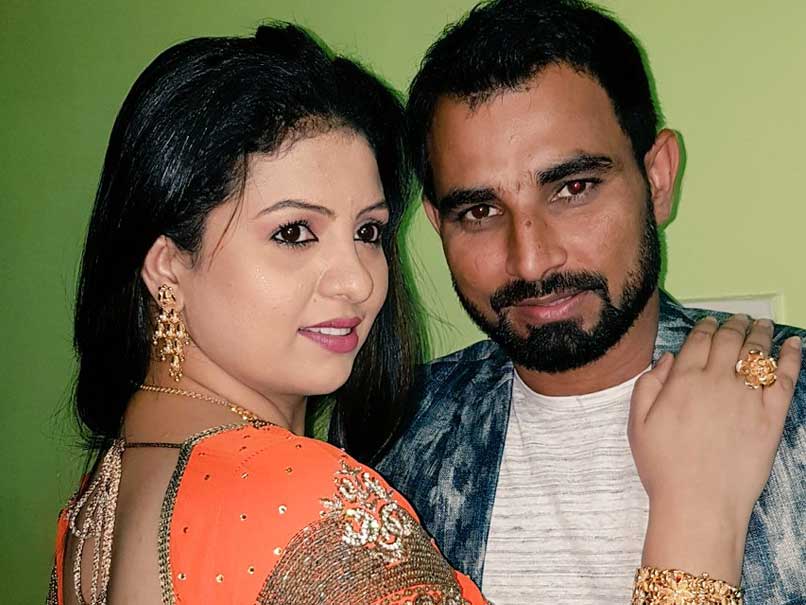 In a befitting reply to his detractors, Mohammed Shami posted a photo on Twitter
© Twitter
Indian fast bowler Mohammed Shami, in a befitting reply to his detractors, on Sunday tweeted another romantic picture of him and wife Hasin Jahan wishing 'Happy New Year' to fans.
He wrote poetic lines too with Sunday's picture to support and show love for his wife.
The cricketer tweeted in Hindi and wrote,"Na Sathi Hai Na Hamara Hai Koi Na Kisi Ke Hum Na Hamara Hai Koi Par Apko Dekh Kar Keh Sakte Hain Ek Pyarasa Humsafar Jai Koi Happy New Year," (Neither I have any companion, nor anyone is mine nor I belong to anyone. But seeing you I can say there is one beautiful companion with me. Happy New Year).
Few days ago, Shami was attacked by a section of his 'fans' over a Facebook photo of his wife Hasin Jahan and his daughter. He was then viciously trolled, with some even abusing him for his wife's outfit.
Shami was reminded of his religion, with some even asking why Hasin Jahan was not wearing a hijab.
Very good morning ??
Har kisi ko jindagi mai mukam ni milta, kuch kismat wale hi hote hai jinhe ye nasib hota hai.!.jalteee rahooooo...

— Mohammed Shami (@MdShami11) December 26, 2016
Ye dono meri zindage or life partner hai me acha trha janta hu kiya karna hai kiya nahi.hame apne andar dekhna chahiye ham kitna accha hai.??

— Mohammed Shami (@MdShami11) December 26, 2016
The 26-year-old, who is recovering from a knee injury, took to Twitter to hit back by writing.
"Not everyone gets what they desire, only a lucky few get it. They are my wife and daughter and I know what I should do. We should all look inwards," the pacer tweeted had tweeted.
Shami, widely regarded as one of India's best pacers, has struggled with injuries in the last couple of years. The Bengal bowler even missed the last two Tests against England.