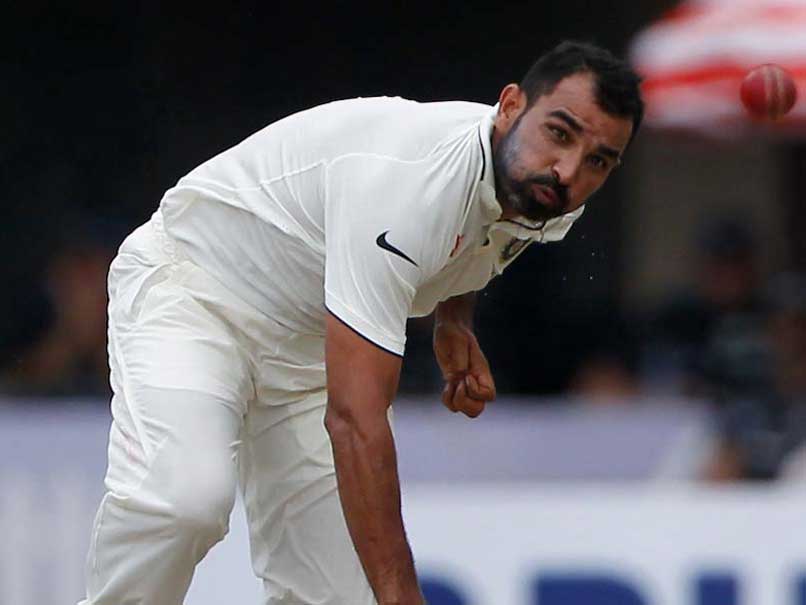 Shami is part of India's 16-member squad for the 3-match series against Sri Lanka.
© AFP
The Jadavpur police in South Kolkata on Monday made three arrests after star India pacer Mohammed Shami filed a complaint about manhandling of his apartment's caretaker. According to a report on news agency ANI, an altercation followed after Shami's car was blocked by a motorcyclist on Saturday.
Shami tried to resolve the matter and headed home. However, the man reached Shami's residence with two others and went on to create a ruckus. The caretaker of the building stepped in and a scuffle followed. A complaint was filed on Sunday night and the three accused were arrested by the local police. They were presented in the Alipore Court on Monday.
Shami is part of India's 16-member squad for the three-match series against Sri Lanka starting July 26 in Galle.
Virat Kohli-led India are set to play 3 Tests, 5 ODIs and one T20I against Sri Lanka during the long series that begins end July. The three Test matches will be played at Galle, Colombo and Kandy, respectively.
This is the first time the two countries will be playing a full series (includes all three formats) in eight years.
After the Test series, India are scheduled to play five one-dayers starting August 20 before signing off with a lone Twenty20 on September 6.