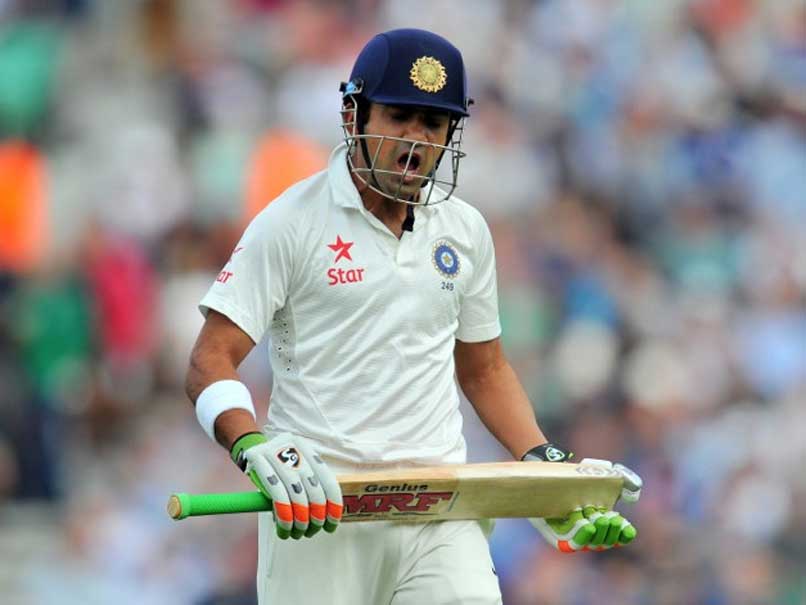 Gautam Gambhir confronted Krishnan Bhaskar Pillai after Delhi's campaign ended
© AFP
The Gautam Gambhir-Krishnan Bhaskar Pillai altercation took a new turn on Sunday as the Delhi and Districts Cricket Association (DDCA) formed a three-member inquiry committee to look into the fiasco. Former India cricketer Madan Lal has been appointed as head of the committee. The incident to be investigated happened when former India opener Gautam Gambhir confronted Bhaskar after Delhi's campaign ended in the Vijay Hazare Trophy and some harsh words were exchanged between the two. Apart from Lal, the other two members of the committee are Rajendra S Rathore and Sony Singh.
A circular issued by DDCA administrator Justice Vikramjit Sen has asked the committee to complete the inquiry within two weeks from the date of direction and submit a report with their findings and recommendations.
Under coach Bhaskar, Delhi has had their worst domestic season in recent times where they failed to get past the first round in any of the domestic competitions.
While Bhaskar made allegations in certain sections of the media about Gambhir abusing him, the former India player and 2011 World Cup winner, on his part made counter-allegations about Bhaskar playing with careers of young players like Unmukt Chand, Nitish Rana and Pawan Negi.
(With PTI Inputs)