Story Progress
Back to home
Lowest of Lows For Australia
For almost three decades, Australia had complete domination over world cricket. If a player performed exceedingly well, in cricketing circles he was considered good enough to be Australian. So what suddenly went so wrong that South Africa managed to bring them down to their knees?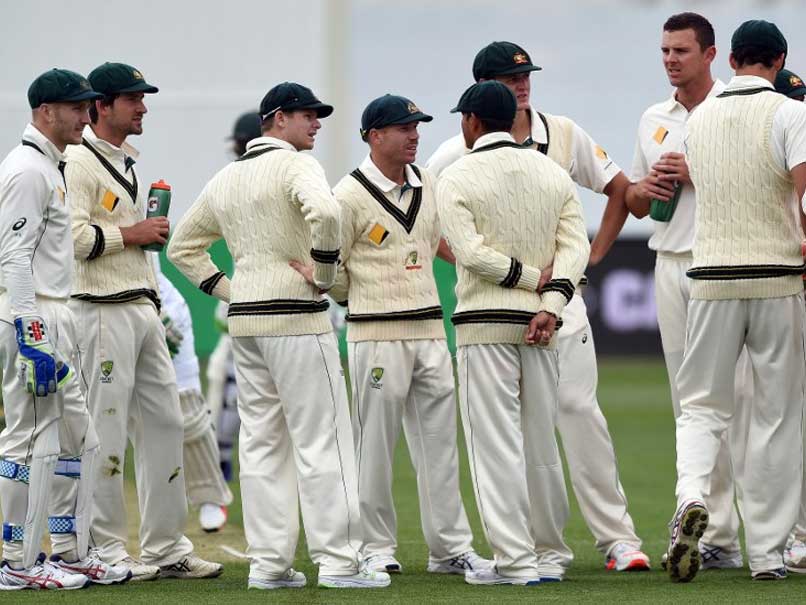 Australia suffered a humiliating defeat vs South Africa in the 2nd Test.
© AFP
Highlights
Australia suffered a humiliating defeat in the 2nd Test vs South Africa

With the defeat, Australia have lost the three-match series

Ex-cricketer Dean Jones acknowledged that Australian cricket is in crisis
"I am embarrassed to be sitting here," said Aussie skipper Steve Smith in the post-match press conference after the Kangaroos lost the Hobart Test and the series in a dramatic fashion on Day 4. 8 wickets collapsed for 32 runs on the penultimate day of the 2nd Test as the hosts succumbed to a humiliating loss by an innings and 80 runs.
Australia managed just 246 runs in the Test match and Steve Smith accounted for 79 of that total. He admitted that his team was having a lot of trouble. "We've got to find a way to be more resilient and spend some time in the middle," he said.
Former Australian cricket Dean Jones didn't mince his words, "Make no mistake, this is crisis time for Australia. Probably we would be whitewashed. This is the most insipid performance since World War 2."
The grand total of 246 in two innings in Hobart was their 6th lowest match total at home. Mind you, the last total from that list came almost 94 years ago.
Australian cricket presenter for ESPNCricinfo.com Melinda Farrell blames the lack of foresight of Cricket Australia for the abject surrender of the team. "Australia didn't have any 'red-ball time' coming into this Test and now after the loss in Hobart, they are sending players to play Sheffield Shield to play with the red ball when the next Test is going to be played with a pink ball!"
Former Indian Test opener Aakash Chopra feels that the skill level of Australian cricketers was found wanting against Sri Lanka earlier this year as they were whitewashed 3-0 in the Emerald Isles. "It's the same against South Africa and soon they will be coming to India. I can promise to you that the results won't be too different. If you don't have the skill then you can't make up with determination," he stated.
The Aussies have just won 2 Tests in 2016 and have now lost five in a row. This is also their 3rd straight series loss at home to South Africa, so does the problem lie with only the cricketers?
Promoted
Dean Jones blames the entire Australian cricket set-up, saying, "The age of professionalism is keeping a lot of older guys to keep playing as first class cricketers in Australia get an average 350,000 Australian Dollars. The older guys would like to continue and youngsters don't get a chance to play".
For Australia, things are getting darker and darker. Their days of being world beaters in cricket certainly seem like a far-off memory right now. But if there is one team that knows how to bounce back, it's the Aussies, so let's not count them out just yet.
Topics mentioned in this article
Cricket
Australia Cricket Team
South Africa Cricket Team
Steven Smith