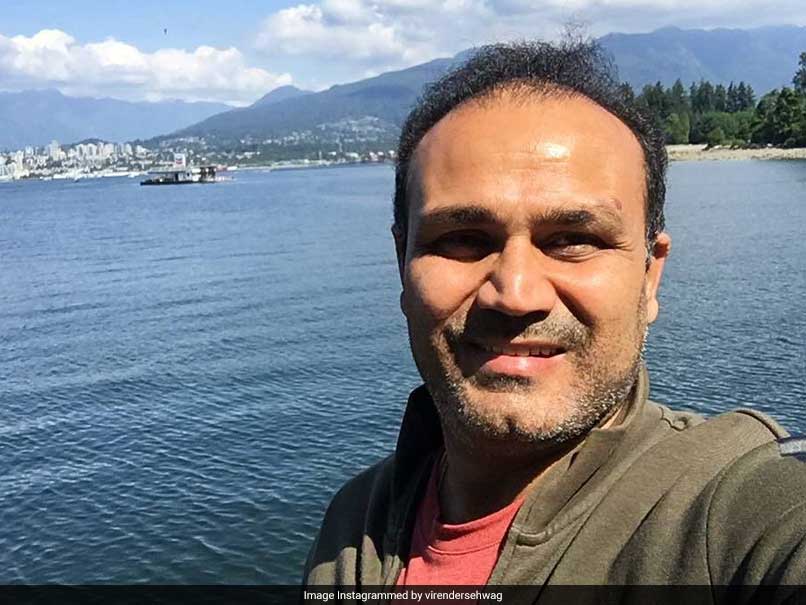 Virender Sehwag is often described as 'Twitter King' by his fans and followers.
© Instagram
Virender Sehwag's Twitter exploits are known to all. The former India cricketer's wit and sarcasm has not just helped him accumulate followers but also landed him in trouble on the odd occasion. Unlike most of his cricket buddies, Sehwag is vocal and often comments on news items that make the headlines. Sehwag's fans and followers have now got accustomed to him taking the mickey out of his former teammates on their birthdays. In a rather new twist, Sehwag on Saturday took to Twitter train his guns on a new target - himself. "#OnThisDay 6 years ago, I honoured Aryabhatta unwillingly by scoring a king pair in Birmingham. Full on Kachha Limbu waali feeling :)," he tweeted.
Sehwag's followers certainly enjoyed the self-deprecating nature of his tweet.
Haha you must be the first person in cricket history to throwback on your own King pair. I love your cool andaz. Keep it up :)

— Jasmeet Singh (@jasmeet_2812) August 12, 2017
Aap apne aap ko bhi troll krte ho.. Aaj pata chala

— Shaurya Dwivedi (@ishauryadwivedi) August 12, 2017
Sehwag sir only you have guts to post this otherwise no player post his bad stats. Proud to be your fan.

— Team Virender Sehwag (@sehwagmania) August 12, 2017
Sehwag's reference was to the 3rd Test between India and England in August 2011 where he was dismissed off the ball in both innings. The right-hander was dismissed by Stuard Broad in the first innings and James Anderson in the second. India lost that Test by an innings and 242 runs.