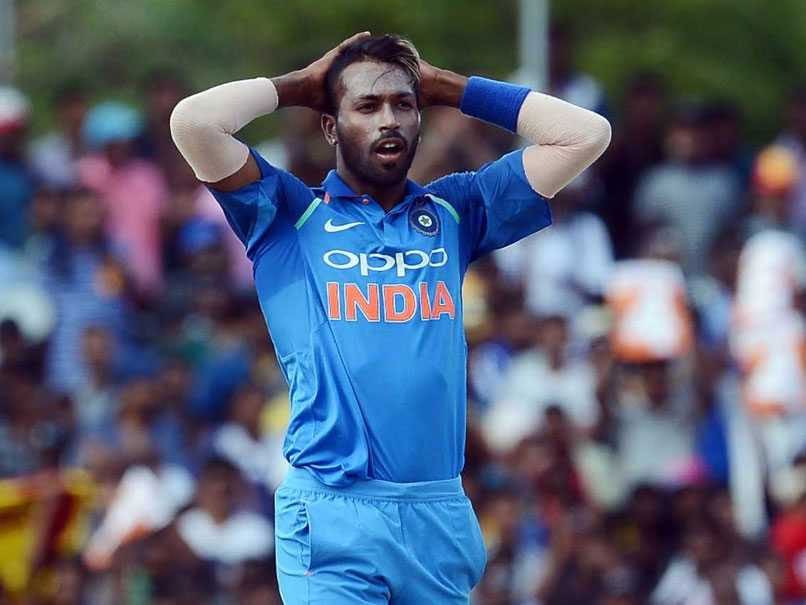 Hardik Pandya is now an integral part of the Indian cricket set up.
© AFP
Star all-rounder Hardik Pandya is not just a popular figure in the Indian dressing room but also shares a close bond with overseas players in the Mumbai Indians camp. Among Hardik's closest friends is West Indies all-rounder Kieron Pollard, who the former often refers to as his 'brother from another mother'. On Friday, Hardik threw light on a rather interesting incident he was involved in during his trip to the West Indies as part of India's limited-overs squad. Hardik, who spent a lot of time with Pollard in the Caribbean, was on the receiving end of a prank by the latter.
"So, he (Pollard) actually pulled my leg. He called a policeman, who was trying to arrest me. The policeman was his friend. They decided to scare me. I knew it was a prank but at one point, things got a little serious. I stayed calm and I thought I would call the Indian team and sort out the matter because I haven't done anything wrong.
"I figured out it was a prank when I saw the police officer try to call someone while holding the phone upside down with the speaker at the wrong end.
"Pollard asked me why I was calm. I said 'See Polly, nothing will happen to me if you are around. I am in your city," he said on the Breakfast With Champions show.
Hardik also stated why he refers to Pollard as 'a brother from another mother'.
"I met everyone at his place. He keeps on going to people' s places, I went everywhere with him. That's why I call him 'a brother from another mother'," he further added.
Hardik, who was earlier included in the India squad for the first two Tests against Sri Lanka, was rested from the series owing to his "heavy recent workload", the Board of Control for Cricket in India (BCCI) said in a media statement last month.
"The All-India Senior Selection Committee in consultation with the Indian team management has decided to rest all-rounder Hardik Pandya for the upcoming Paytm Test series against Sri Lanka. Mr Pandya was named in the squad for the first two Tests," the BCCI stated.
"Considering Mr Pandya's heavy recent workload, the decision was made to negate any possibility of a major injury concern. Mr Pandya will undergo a period of strength and conditioning at the National Cricket Academy in Bengaluru."