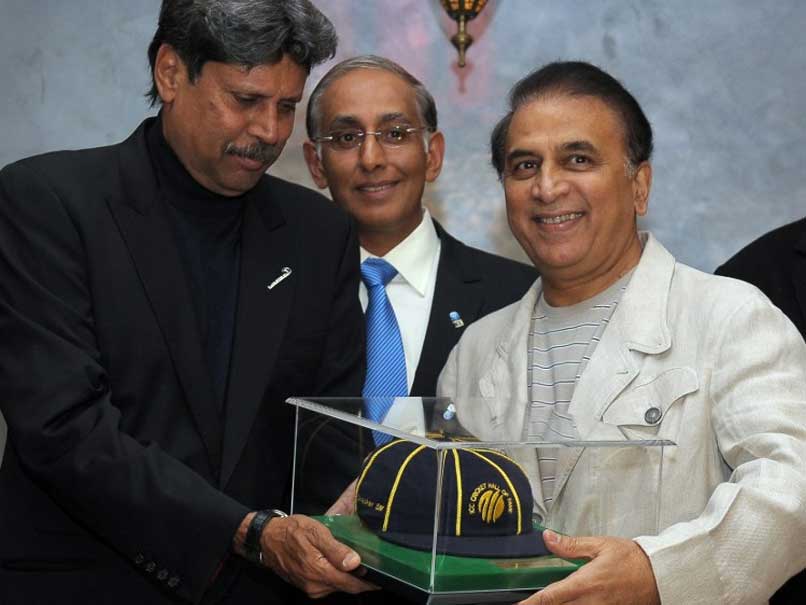 Sunil Gavaskar has named Kapil Dev India's greatest match-winner.
© AFP
Among all the cricketers he played with or watched after his retirement, Indian batting legend Sunil Gavaskar considers former team-mate Kapil Dev as the greatest match-winner the country has produced till date. The all-rounder, who led India to the famous World Cup triumph in 1983, had pipped both Gavaskar and Sachin Tendulkar to be named Wisden's 'Indian Cricketer of the Century' in 2002 and Gavaskar agrees with the thought, saying that Kapil Dev's 'ability to win matches for India both with the bat and ball' made him the greatest match-winner produced by India.
"Kapil Dev was India's greatest match-winner because he won India matches both with the bat and all. Kapil, by sheer example, led others by the way he played and the flair he brought into the game; he showed other Indian fast bowlers the way ahead," Gavaskar told NDTV in Pune on Wednesday during SporTale, India's first sports lit fest.
"All the bowlers who came after him, whether it was Chetan Sharma or Javagal Srinath, it was only because Kapil showed the way. It was because of him that we showed that we too could have fast bowlers because prior to him we never really had a tradition of good fast bowlers. So thanks to him we have developed this pool of fast bowlers today."
Gavaskar, who played international cricket from 1971 to 1987, also recalled the 1983 World Cup victory, when Kapil Dev led India, as the most memorable moment of his cricketing career.
"The 1983 World Cup win was the most amazing moment of my career. There was no hope from us. But we had beaten the West Indies in their home just before the tournament and somehow had the belief that we could do it again," the 67-year-old said.
"The first match we played in the World Cup was also against the West Indies in Manchester and we beat them. We had an incredible captain in Kapil Dev who showed us how to win. We had great balance in the team; someone was always there to back up if someone was the not performing. Our fielding too was superb."
The former India captain also lauded the current Indian team, saying that Virat Kohli's team has the ability to beat 'any team, anywhere on any given pitch'.
"I am tremendously happy with the way Virat Kohli's team is performing. This team has the capability to win on any pitch, anywhere. What stands out is the attitude of the team and the fact they have confidence in each other," said Gavaskar, who played 125 Test matches for India.
"Our junior cricket is also the best organised in the world. We have won Under-19 World Cups and Asia Cups. The sport has made a great deal of progress in India."
Moving on, Gavaskar, who was the first to reach 10,000 runs in Test cricket, had his apprehensions before the debut of Twenty20 cricket in India but now loves the format because of the entertainment factor.
"I love T20 cricket. It is great entertainment. It has energised One-Day International (ODI) cricket which in turn has energised Test cricket. Test cricket is the ultimate judge of a player's ability and temperament but T20 has benefitted the game, bringing in whole new dimensions, new kind of shots and balls being bowled," said Gavaskar, who also played 108 ODIs.
To conclude his session, Gavaskar also revealed that he had a dream which will remain unfulfilled; that of bowling out West Indian greats Rohan Kanhai and Gary Sobers.