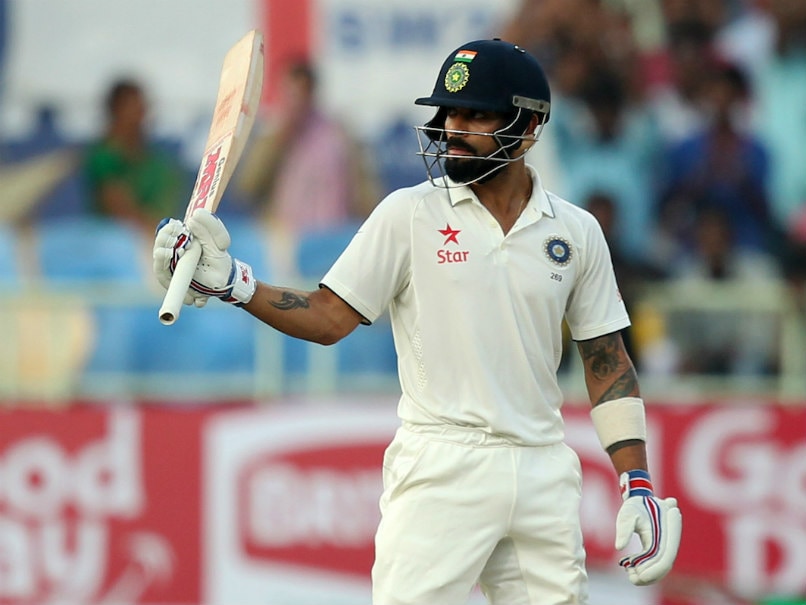 Virat Kohli was unbeaten at 147 on Day 3 of the Mumbai Test.
© BCCI
Awed by Virat Kohli's batting performance in the fourth Test against England in Mumbai, cricket great Sunil Gavaskar told NDTV on Saturday that the Indian Test skipper comes from an 'undiscovered planet'.
"Virat Kohli is from another planet. I think he comes from an undiscovered planet," Gavaskar joked in praise of the Indian batting ace.
Gavaskar termed Kohli's unbeaten 147-run innings on Saturday as extraordinary, and praised him for showing tremendous balance in all aspects of his game.
The Delhi-born cricketer helped India take a 51-run lead over England on Day 3 of the Mumbai Test with a resilient knock, and combined with opener Murali Vijay to give India the edge.
Kohli's captaincy also drew words of praise from Gavaskar. "As a captain, he is still very young, but he is willing to learn and get better every day," he said.
On the ongoing Test in Mumbai, Gavaskar said India are in a good position, but cautioned Kohli's boys against the Wankhede track on Days 4 and 5.
"Chasing even 150 runs on Day 5 won't be easy," he said, adding that the hosts must try and extend their lead to as many runs as possible.