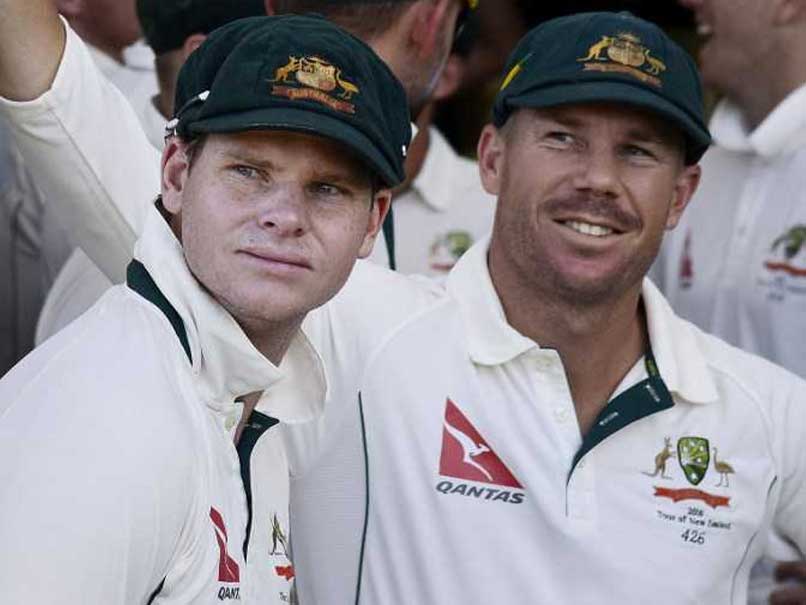 The banned players are only permitted to play grade cricket in Australia
© AFP
Former Australia captain Steve Smith, his deputy David Warner and opening batsman Cameron Bancroft were banned by Cricket Australia for their involvement in the ball-tampering incident in the third Test of the recently-concluded series against South Africa. The crisis erupted after Bancroft, 25, was caught red-handed while he was trying to alter the condition of the ball with a piece of sandpaper. Smith admitted the team's "leadership group" had come up with the plan to tamper with the ball to get an advantage. The trio accepted their bans and confirmed that they will not appeal against the sanctions meted out to them. However, according to Sydney Morning Herald, English County side, Surrey's coach Michael di Venuto has confirmed he'd be keen to sign one of Australia's banned Test stars. Di Venuto was Australia's batting coach until 2016 and remains close to both Smith and Warner.
"From an Australian perspective, it is probably important that they play a bit of cricket at some stage," Di Venuto said.
"I don't know if they are allowed to play in this competition."
The banned players are only permitted to play grade cricket in Australia, but their bans do not prevent them from playing in England, although it would require approval from the England and Wales Cricket Board (ECB).
"I know what it states in their sanctions that they can't play domestic cricket in Australia.
"So, if they are in the right mental state to play cricket and the ECB will have to allow it to start with, then we'd be mad not to look at some of the world's best players potentially playing," Di Venuto added.
Smith had once thought about batting for England as his mother Gillian is from Kent and he has a British passport.
When he left school at 17, Smith traveled to England where he played league cricket in Kent before being offered a contract by Surrey. He has always insisted that his loyalties were to the country of his birth.