Story Progress
Back to home
Did Selectors Play A Role In MS Dhoni Quitting?
Mahendra Singh Dhoni shocked the cricketing world on Wednesday night by stepping down as captain of the India ODI and T20I teams. He captained India in 199 ODIs, of which he won 110 and lost 74. He was captain in 72 T20Is, of which India won 41 and lost 28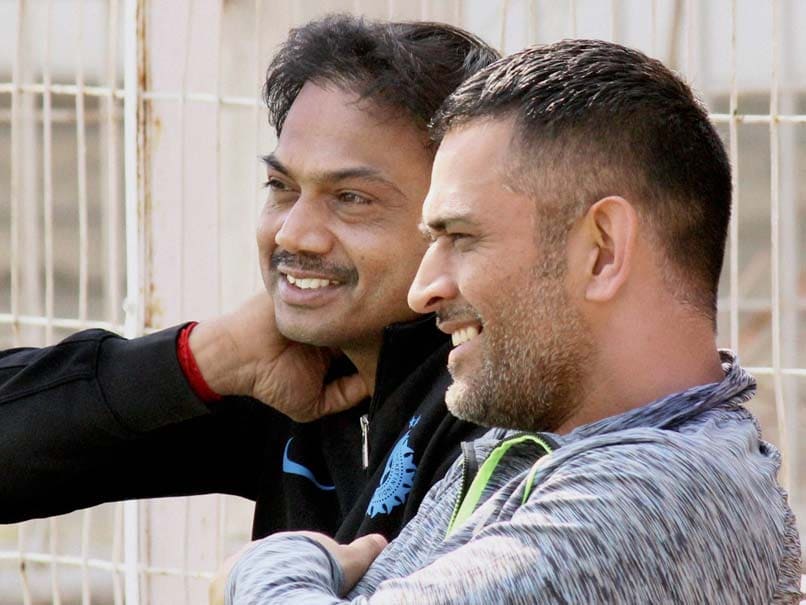 Chairman of selectors MSK Prasad pictured having a one-on-one conversation with MS Dhoni in Nagpur.
© PTI
Highlights
MSK Prasad said it was a correct decision by Dhoni to quit

Dhoni stepped down as captain of India ODI and T20I teams on Wednesday

Dhoni captained India in 199 ODIs and 72 T20Is
Did Mahendra Singh Dhoni pre-empt a move by the national selectors to replace him with Virat Kohli as limited-overs captain? On first glance this may seem absurd, keeping in mind Dhoni's stature in Indian cricket. But, a closer look at chairman of selectors MSK Prasad's statement does seem to suggest that the five wise men of Indian cricket were indeed contemplating appointing Kohli the ODI and T20 skipper soon.
Speaking a day after MS Dhoni's decision to relinquish the limited over captaincy, Prasad said, "Had Mahi taken the decision one year or even six months earlier, I would have been worried. But I salute him for his sense of perfect timing. He knew that Virat is now a proven customer who has done exceptionally well as a leader in Test So it is a correct decision by Dhoni."
Interestingly, Prasad was pictured having a one-on-one conversation with Dhoni in Nagpur on the sidelines of the Ranji Trophy semi-finals, the same day Dhoni announced his decision to quit as skipper.
When asked what he made of Prasad's recent statement, Sunil Gavaskar told NDTV, "The statement makes it pretty clear that the selectors were looking to bring in Virat Kohli as captain."
Kohli's  splendid run as captain of the Test team cannot be ignored -- undefeated in 18 Tests, and counting.
On the other hand, since the last World Cup, MS Dhoni has had to endure 11 losses out of a total of 21 ODIs; these include three series losses. The next ICC Cricket World Cup is now just two years away, just about enough time for Kohli to build his own team.
Promoted
The lack of an official communique, from either Dhoni or the BCCI, has led to speculations in the media as to what really is the reason behind Dhoni's sudden announcement.
Perhaps one will have to wait for the current bunch of selectors to end their term before the skeletons come tumbling out of the closet. As was the case with Sachin Tendulkar's Test retirement, where it took former chairman of selectors Sandeep Patil three years to spill the beans on how it was the selectors who convinced the little master to hang up his boots, and not Tendulkar himself taking that call, as was previously perceived.
Topics mentioned in this article