Story Progress
Back to home
MS Dhoni: 2011 World Cup Winning Six His Shot At Immortality
Of all the things that MS Dhoni will be remembered for, that six in the 2011 ICC World Cup final is definitely the most lasting memory of all cricket followers who have followed and idolised him over the years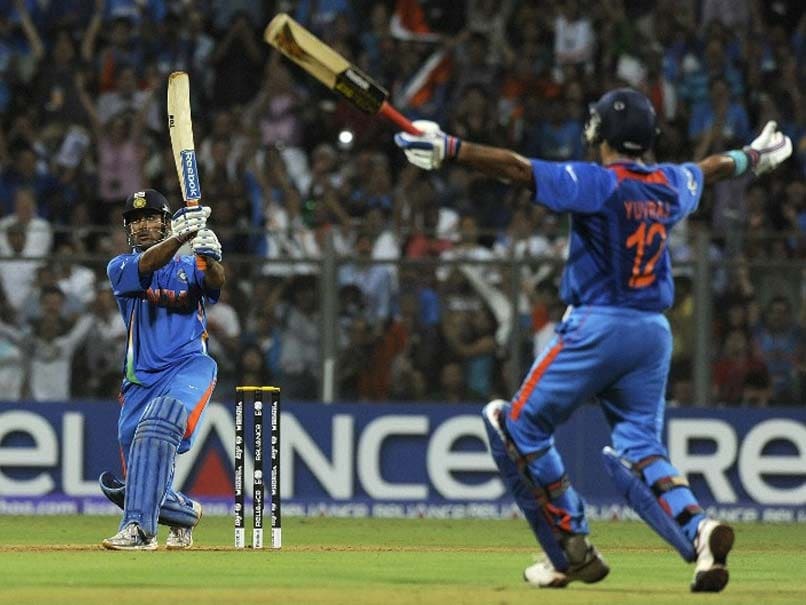 MS Dhoni hit the match-winning six at the 2011 ICC World Cup final.
© AFP
Highlights
MS Dhoni is stepping down as captain of India ODI and T20I teams

Dhoni led India to the World T20, World Cup and Champions Trophy titles

Dhoni had hit the match-winning six in the 2011 World Cup final
Shortly after Mahendra Singh Dhoni had carted a huge six into the dark Mumbai sky, sending the Wankhede Stadium in Mumbai into raptures and winning the 2011 ICC World Cup for India, on April 2, 2011, he and Yuvraj Singh arrived for the press briefing.
Yuvraj threw up his hands and let off a loud whoop, embracing some of the journalists in the front row as the normally staid media persons joined in on the celebrations.
What questions were asked in the press conference no one remembers, though it was by far one of the most memorable press briefings ever by Dhoni and Yuvi.
The pair just could not stop giggling. Dhoni did try to answer a few questions, but it would seem that the post-victory champagne was taking effect.
The match had begun with Sri Lanka definitely looking like putting up a fight, with Mahela Jayawardene scoring a fine hundred. India looked like they would be in a little bit of a problem, with Virender Sehwag going for a duck and Sachin Tendulkar contributing only 18.
But India found a savior in Gautam Gambhir, whose 97 possibly won the match for the hosts. He had a good third-wicket partnership with Virat Kohli.
Promoted
Dhoni then came in and carted the Sri Lankan bowlers around to score 91 not out off 79 balls and in Yuvraj Singh's company, carried India to a six-wicket victory.
Of all the things that Dhoni will be remembered for, that six is definitely the most lasting memory of all cricket followers who have followed and idolised him over the years.
Topics mentioned in this article