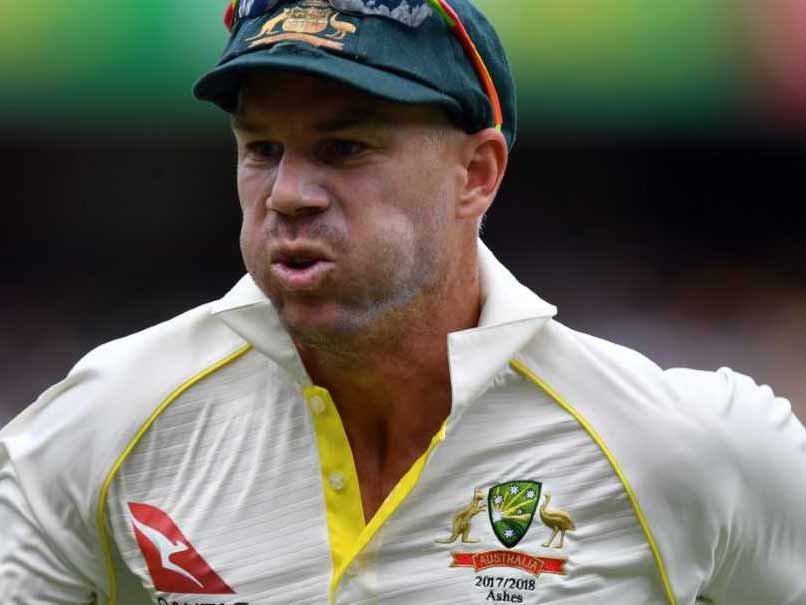 David Warner tried to fight his way out of a lean form post-Ashes triumph.
© AFP
Australia's star batsman David Warner made quite a mark for himself when he switched his game from the T20 format to Tests and since then, he has been one of Australia's top Test batsmen. After having finished the Ashes series with 441 runs, Warner struggled to keep his form in the limited-overs as he could not contribute in the same manner, managing just 85 runs across five One-Day Internationals (ODIs) and three T20Is. With his unsteady T20 form, Warner, who led his team to the trans-Tasman Tri-series title in Auckland by beating New Zealand by 19 runs (DLS), said that he had blisters on his hands and faced battles with his 'inner demon' as he tried to fight his way out of a lean form post-Ashes triumph.
Asked whether the change from T20 to Test was difficult, Warner said, "I don't think at all. It's more the other way this year. I've found it a little bit draining that I wasn't really timing the ball as well as I would have liked with the one-day stuff.
"In my mind I was probably going too hard - I've got blisters on my hands in places where I wouldn't normally get them. I reckon I was real tense and really just trying to fight that inner demon to say, 'go hard'. And I didn't need to," cricket.com.au quoted the opener as saying.
With the South Africa Test series cropping up, Warner is confident of changing his mind-set yet again to Test and perform for his team.
"To go from here back to Test cricket, I'll fall back into place and I'll get my work in in the nets with 'Hicky' (assistant coach Graeme Hick) and 'Boof' (head coach Darren Lehmann) throwing me throwdowns and running drinks for the boys," Warner remarked.
"I can't wait to get over there and I'm actually pumped," Warner further added.