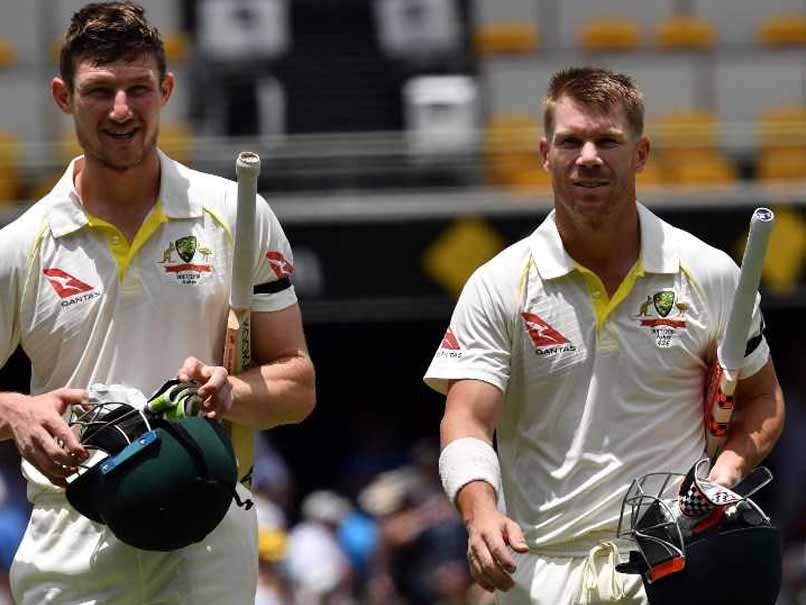 David Warner and Cameron Bancroft could return to cricket as early as July.
© AFP
Australia's banned cricketers David Warner and Cameron Bancroft could return to cricket as early as July as they are considering playing Top End's Strike League in Australia's Northern Territory, cricket.com.au reported. After the trio of Steve Smith, Warner and Bancroft were caught in the ball-tampering scandal, Cricket Australia's sanctions prevented them from playing international and Australian domestic cricket, however, did not bar them from playing club cricket. While Bancroft is closer to playing in the league, NT cricket chief confirmed that they are in talks with Warner too.
NT Cricket chief executive Joel Morrison confirmed they've also had discussions with Warner to play in "Northern Territory's version of the Big Bash," reported cricket.com.au.
Morrison also added that the league, featuring both T20 and 50-over games, could be the perfect platform for the banned players to begin their journey back to the top-flight cricket.
"Once the sanctions were handed down by Cricket Australia and the dust had settled, I reached out to Cricket Australia and then the players' managers to give them the opportunity to play some cricket over the winter," Morrison was quoted by cricket.com.au as saying.
"One of the great advantages we have up here is that we have a winter competition which provides playing opportunities year-round. We offered them the opportunity to help them get back and play ... if they wanted to pick up the bat sooner rather than later," Morrison added.
"The opportunity to have the likes of David Warner or Cameron Bancroft, if they're available and willing to play, would be fantastic for us. It's very rare that young players from the Northern Territory get exposed to players like that," the NT cricket chief remarked.