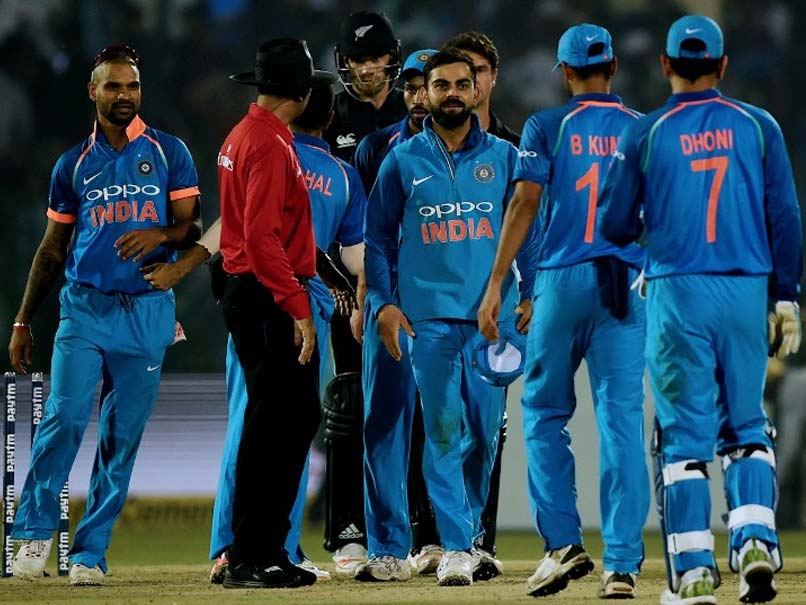 NADA wants the Indian cricket team to under its ambit.
© AFP
The Board of Control for Cricket in India (BCCI) and the National Anti-Doping Agency (NADA) seem to be on a collision course and situation is threatening to snowball into a big issue. NADA wants Virat Kohli-led Team India members to come under their ambit with the "whereabouts clause" being one of the most contentious issue. The Indian cricket board don't seem too keen and will soon meet to chalk out a plan to deal with mounting pressure. The Committee of Administrators (COA) will meet in Mumbai on November 3, where the issue is expected to be discussed.
Former India captain Sunil Gavaskar feels that while there is no harm in testing the players after every other match, they should be "left alone" when on their holiday.
When asked whether or not the Indian cricket team should come under ambit of NADA, Gavaskar told NDTV: "That is something I'm sure will be decided in due course. If you have a look at Indian cricket, the team is playing almost 10-11 months of the year. So by all means test every single player after a game but when they get 15-20 days off, those are the days they deserve to be on their own without being disturbed by anybody."
The 'whereabouts clause' is something used in many other sports whereby information provided by a limited number of top elite athletes about their location to the International Sport Federation (IF) or National Anti-Doping Organization (NADA in this case), which include them in their respective registered testing pool as part of these top elite athletes' anti-doping responsibilities.
"Test every player after every single match but when they are on their holiday or when they have got their off time, whether it be 3-5 or 15 days, leave them alone. If they are into some mischief, are you telling me that modern medicine will not be able to detect what they have done in the 15 days? Because you are testing them every other day. Test them every other day, no problems. This Indian team does not have to worry about anything," Gavaskar reiterated.
The BCCI had hired Sweden's International Drug Testing Management (IDTM) for testing work and is likely to continue with it.
According to PTI, the top leadership of BCCI believes that trying to get a Kohli or Mahendra Singh Dhoni to sign the 'whereabouts clause' is one of the main reasons behind NADA wanting BCCI to come under its wing.
(With PTI Inputs)